Key strategies to setting up a roster of referrals you can count on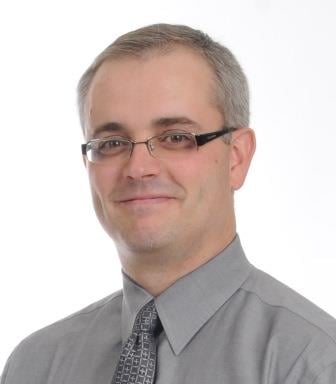 Part-Two of the Power of Referrals offers key strategies, including the dos-and-don'ts, to setting up a roster of referrals that you can count on. Get busy, get active and get referrals!

Strategies for Generating Referrals

Generating referrals is the product of small activities, repeated regularly, over an extended period of time.

In my work with financial advisors, one thing is clear. There is no one, single approach that generates referrals. Generating referrals begins with having clients that are willing to recommend you, so the best referral strategy is a business that keeps your current clients happy. Most successful advisors will tell you that they reinforce their value to clients each and every day, through the thousand small points of contact that take place.

In general, though, referral strategies can be boiled down to two categories: passive and active.

A passive strategy is one that you incorporate seamlessly into all of your interactions with relationship. A good example of a passive approach is to include a note on a newsletter or at the end of your email indicating that you appreciate referrals from existing clients. The downside to a passive strategy is that it is always on, and can change the way you are perceived. Indeed, passive approaches run the risk of actually reducing the amount of referrals you receive.

Active strategies are much more likely to generate positive results. An active strategy must, by definition, engage you in a process of determining who you want to speak to about referrals and how you want to speak to them.

One way to take action with your referral-generating activities is to take stock of your current relationships. Segment them into various categories. This process may appear daunting, but very quickly you will notice patterns emerging. Once you get a clear picture of where your strengths and weaknesses lie, you can begin to focus your activities on the categories one at a time. Like anything, breaking a process down into smaller, more manageable components dramatically increases the likelihood of you completing a task. (continued on Page 2.)

#pb#

One you've identified a category or niche, there are a number of tactics that you can begin to use to achieve results. Experiment with more than one tactic and find the one that works best for you. Here are some ideas:

Incorporate referrals into your regular client conversations

Some advisors conduct an annual meeting with every new client. This is an opportunity to look back and review the progress that has been made over the course of a year. This process often leads to referrals. By reminding the client how you helped them with their financial situation, they are more likely to think about people they know who can also benefit from your expertise.

Be sure to ask those clients for permission to use some of their comments in a testimonial to be shared with new, prospective clients.

When asking for referrals, remember not to ask questions that can be answered with a yes or no. You will have greater success asking open-ended questions that lead to a discussion. There is a marked difference between "Do you know anybody else I should speak to?" and "As I build my practice, I'm always looking to share ideas and insights with other people [insert particular situation here]."

Be the first to refer

Sometimes the best way to earn referrals is to break the ice and provide them, first. This might be especially true for other professionals that your client might be working with, like a lawyer or accountant. By referring one of your clients to them, you demonstrate that the relationship can be mutually-beneficial. A two-way street gets far more traffic than a one-way street.

Bring people together

If you don't have clients to refer, consider connecting professionals together. Remember: it's the exchange of value that is important to building trust, not necessarily the exchange of clients or compensation. If people feel that you are motivated by doing them a good turn, they are likely to reciprocate later.

Give thanks

Finally, if one of your relationships has provided you with a referral, contact them to say thanks. This gives you a great opportunity to demonstrate how much you appreciate the lead. Further, it gives you an opportunity to hone the type of referrals they are sending your way.

Above all, asking for referrals is a natural and expected part of a professional services practice. Businesses don't grow without referrals. Yet, many people continue to rely on passive approaches, hoping that referrals will naturally take place. They don't. Get busy, get active, get referrals.

Craig Swistun is a Vice President with CC&L Private Capital Ltd. and can be contacted at [email protected]. CC&L Private Capital Ltd. is an investment counseling firm that provides traditional and alternative solutions to high net worth individuals, foundations and endowments, first nations and trusts. More information about CC&L Private Capital Ltd. can be found online here.