​Robo-advisors to gather more than $250 billion in asset over next five years.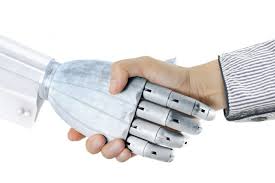 A Swiss research company, MyPrivateBanking Research released a report this week that suggests the future of so-called robo-advisor firms is extremely bright. According to the study in just the next five years online-based advisory firms, which now tend about $14 billion in assets under administration, will rapidly grow their books to a massive and mighty $255 billion.
Most of the growth will be in the United States, which, according to the report will account for 83% of that growth. But more traditional advisors need not be alarmed. The report (found
here
) points out that, as large as $255 billion is, this is still a relatively small amount of money compared to the $5 trillion that is under the care of U.S. advisors.
"Robo-advisors will win only a small market share of this total market in the near and medium term. However, the robo phenomenon is here to stay, and we believe that there is good reason to expect robo-advisors to be highly successful as a class," said an analyst involved in the study.
In an interview with WP A couple of weeks ago, Michael Katchen, the new CEO of Wealthsimple, the latest robo-advisor to pop up in Canada, suggested he expect his company could be as successful as Wealthfront in the U.S. That company has drawn in $2 billion in assets in just two and half years.
The race, as George Jones once said, is on.