A new paper highlights a structured approach to help professionals develop and support firms' recruitment efforts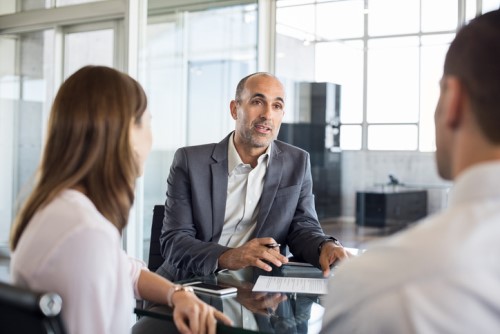 Among the major dilemmas facing the financial-advice industry, the aging advisor workforce is one of the most critical yet under-addressed. Estimates put the average age of financial advisors anywhere between 55 and 65 years old, which creates obvious challenges in succession planning as well as connecting with a new generation of clients.
To help strengthen the industry workforce, the CFP Board's Center for Financial Planning has released a new guide titled Financial Planning Career Paths: Building More Sustainable and Successful Businesses, which aims to help firms with financial planner recruitment, onboarding, training, career development, and retention.
"Firms of all sizes and business models will benefit from these best practices to better engage and develop professionals, and prepare the next generation of financial planners," said CFP Board Chief Executive Officer Kevin R. Keller, CAE.
The guide, developed with support from BNY Mellon's Pershing, stressed the importance of clear career paths to support human resource management within firms. Aside from establishing reasonable expectations for employees, it can motivate them by promoting the idea of progress. Career paths can also bring a sense of fairness to firms by providing a system that maps out the how's and whys of a professional's advancement with specific milestones.
Career paths can also help in recruitment and retention efforts, particularly when dealing with professionals in the early stages of development. With a clearly defined path for advancement and support, young and talented professionals will be driven to perform as they see the milestones they must strive toward. At the same time, establishing what skills they need for each level provides a guide for their development and pushes them to fulfil their potential.
According to the guide, the financial planner's career ladder generally includes five rungs:
Analyst – An entry-level position, it's where professionals can learn about the financial-planning process and begin their careers at the firm;
Associate Advisor – A technical position that's focused on drafting financial plans and developing analyses that can be presented by lead professionals at the firm;
Service Advisor – A role requiring a CFP certification, it is geared toward client communication as well as responding to their needs;
Lead Advisor/Managing Director – Described as the cornerstone position of the profession, it involves the strategic management of client relationships, the development and implementation of a service methodology, and guiding clients through crucial financial-planning decision. Other duties include directing client-service teams, helping to mentor and manage junior colleagues, attracting clients, and contributing to the organization's reputational growth;
Principal/Partner – A leadership role typically conferred upon the highest-contributing lead advisors or managing directors. Aside from being professional experts, those in this role serve a large group of premier clients, contribute to the firm's growth, manage large teams of advisors, and are responsible for developing talent and integrating new professionals into the firm's culture.
"Developing clear career paths is crucial to the continued growth and development of the financial planning profession," said Mark Tibergien, chief executive officer of Advisor Solutions at BNY Mellon's Pershing.