Jennifer Snyder discusses why women have to fight to get ahead, and why some clients expect to pay less to a female advisor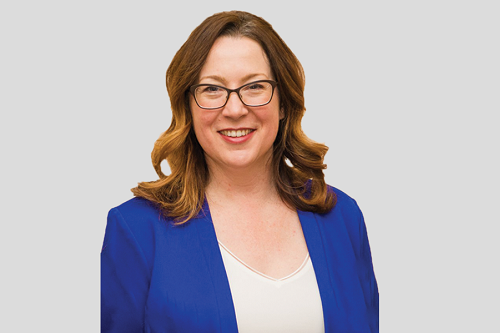 Clients often expect to pay less to a female wealth advisor, according to Jennifer Snyder, portfolio manager at Harbourfront Wealth Management.
"I used to think that the broker industry is the best one for women because there's no way you can earn less than a man would earn, as it's based on commission and fees, but oddly enough, clients expect you to charge less," said Snyder. "Clients sometimes tell me that they've chosen me as their advisor because I'm smart and I'm single and I don't have kids," she added. "The men in my business point out to me that I should be charging more and I tell them there are some people that won't agree to it."
Snyder believes that women have to work harder than men to achieve the same recognition, so she hopes to see more females owning their own firms in the near future, to level the playing-field.
"The only way to really further our path is to have more women running independent firms," she said. "We need to have more women in control if we're ever going to get ahead."
Snyder started her career 19 years ago at a boutique firm in Winnipeg where she learned the business from the ground up before moving to MGI Securities and bringing $70-million in assets with her. At MGI she teamed up with her mother, Hannah Giesbrecht, as portfolio managers. In 2014 the pair joined Harbourfront Wealth Management where they are able to have more personal involvement in managing the day to day decisions of their clients' portfolios at Giesbrecht Snyder Group.
Women have to be tough in the wealth industry, Snyder remarked, and it helps to have strong female role models to learn from.
"Nowadays there are at least two generations of women that have gone before the new ones coming into the industry, which really helps because they have already fought the fight," she said. Harbourfront has a number of females in the C-suite who inspire other women to move up the ranks.
"When you see somebody like you doing something, it becomes a possibility for you," said Snyder. The entire industry could benefit from more females, she believes. Snyder is a fierce advocate for mentoring and sponsorship to help rising stars reach their potential. Her advice for young women at the start of a career is to seek out a woman in the industry and ask to join her team.
"Everyone is open to helping in somebody's development," she said. "There's a lot of room for women in this industry because they are smart and pragmatic."
Snyder was a finalist in the running for Wealth Professional's 2019 Mackenzie Investments award for female trailblazer of the year.