Margaret Resce Milkint: "I look at my network as a community that is living and breathing. You have to cultivate it and take care of it"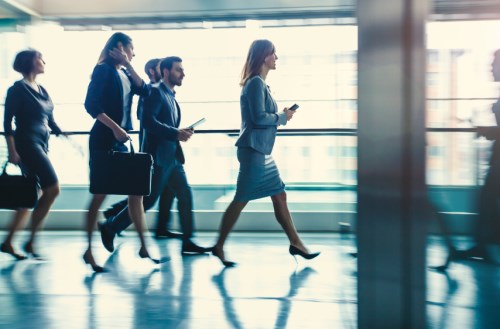 Research has proven that women who have a strong network of other females are more likely to achieve senior leadership positions.
"Networking is core to leadership advancement and relationship-building," said Margaret Resce Milkint, managing partner at The Jacobson Group. "It is instrumental for women to have a community of thought-leaders who can challenge them and help them advance or expose them to new opportunities. I believe that networking is a skill that needs to be nurtured and worked on in a very specific way."
There is an art to networking, according to Milkint. When meeting new contacts at a meeting or business event, she advises women to prepare to tell a short, compelling story of who they are and how they can be a useful resource.
"I believe that story-telling and networking go hand in hand," she said. "It is really about service and collaboration. Let the contact know what you can do for them."
When attending an event with a large crowd, aim to make a handful of meaningful introductions, rather then trying to meet everyone in the room. Look for connection points and try to get to know people by asking questions.
"You are aiming to make a genuine, human connection with someone and start to build a relationship," said Milkint. "I look at my network as a community that is living and breathing. You have to cultivate it and take care of it," she added.
Taking time to do research prior to an event to find out who will be in attendance, can be extremely beneficial.
"Set up an advance meeting with someone you are hoping to meet or connect on LinkedIn ahead of the event," suggested Milkint.
Carry business cards at all times and follow up with your new connections after the event or meeting, Milkint advises.
"Networking is not just the act of being there in the room. Take the time to follow up, connect on LinkedIn and deliver on promises," she said. "If you have a positive connection with someone, ask that person for a card and set up a call at another time. Be mindful about having a strategic plan."
Based in Chicago, Milkint co-founded the Women's Insurance Networking Group (WING), a platform for networking and career development among the insurance industry's female and enlightened male professionals. The Jacobson Group is a leading provider of insurance talent.