CEO of online financial planning start-up has big expansion plans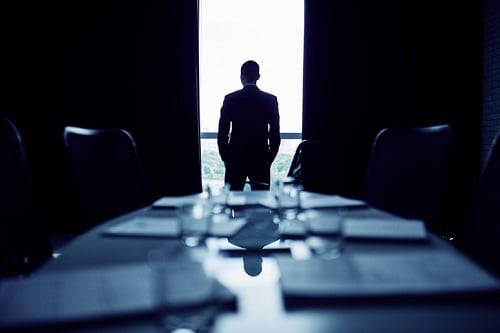 Online financial planner Planswell took its fundraising tally to $13 million last week as it continued its mission to "take a bite" out of the industry.
Eric Arnold, CEO, has overseen impressive growth in the company since its January launch, offering a free initial financial plan, insurance and mortgage advice as well as its own robo-advisor service, Planswell Portfolios, to users.
With more than 50 people now on payroll, Arnold, a former CIBC Wood Gundy employee, remains driven by the "absolutely terrible" advice in the industry that he believes is harming endless clients.
The firm is currently looking at a number of large partnerships which he expects will turn Planswell profitable in the near future, while it also has plans to go global having built versions in multiple languages.
He said: "I don't think we've made a dent yet on the financial industry. People are getting hurt out there and that's motivating us to fix it.
"We've serviced hundreds of thousands of clients that are implementing plans and we've created plans for over 100,000 Canadians. But these are very small numbers compared to the global population.
"The more and more we get into this and see what's going on in the industry, the advice out there is absolutely terrible. It's hurting people."
Arnold said a primary example is the way advisors handle RESPs. Of the parents building plans with the online platform who are contributing to a registered account, he said that 60% are not using an RESP despite the fact it regularly outperforms an RRSP.
He said: "Why are they not getting this advice? Advisors only care about RRSPs because they are sticky money. If you're committed to your retirement, you are not going to take that money out next week. So they promote that all day long and push people into RRSPs without doing any math, without doing any plan, even though we know that 80% of people will take that money out ahead of schedule and just get destroyed on taxes and penalties.
"They're not talking about RESPs because it's an account that goes from zero up to about $20,000 and then back down to zero again over the course of 15-20 years. That's not valuable to an advisor at all.
"The ability to give people unbiased advice and tell them exactly what they should be doing doesn't make us any money, but knowing that we're doing the absolute right thing, we believe we can create a brand around that and take a bite out of the financial industry."
Planswell's USP, said Arnold, revolves around the initial plan, which addresses the real issues the average investor needs to know.
He said: "How much do I need to be putting away for the future? What accounts do they need to go to optimize grants and what I'm going to spend in the future? What kind of insurance products do I need to make sure I get and how can I minimize the cost of all the financial services, especially interest rates and mortgages?
"Typically, we are able to save people, through proper planning, about $500,000 over the course of their life, so if you haven't made a plan that can have all three of those areas speaking together and optimizing each other, you shouldn't be doing anything.
"And because we're the only place in Canada here you can get that, it makes it pretty easy to put down any other financial institution."
Related stories:
Financial planning engine raises further $7 million
High-profile robo chief explains KYC approach