"I think there needs to be an emphasis on recruiting women because 50 per cent of the investing population is female."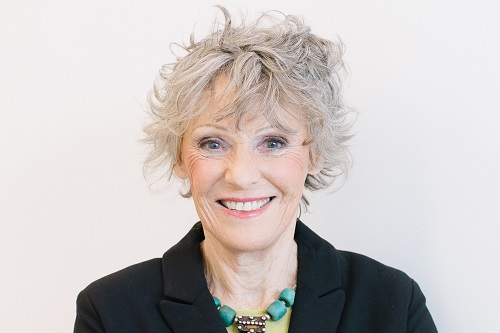 "I've always had a very strong belief that there should be more women in this business," said Thalia Kingsford, VP, senior investment advisor at BMO Nesbitt Burns. "Women are sensitive to what people are saying and what they aren't saying. They are intuitive and very collaborative. I think there needs to be an emphasis on recruiting women because 50 per cent of the investing population is female."
Based in Calgary, Kingsford has surrounded herself with smart women by creating her own all-female wealth advisory team at Nesbitt called Kingsford & Associates.
"I really promote the idea that women are very good in this business," she said. "When you get advice from a woman you are getting clear, honest advice."
Kingsford fell into the investment profession after living in the ranching country of the Alberta foothills for 15 years. She and her husband were cash-rich after selling their cattle ranch south-west of Calgary, and were seeking advice for investing their money. Realising she knew very little about investing, Kingsford took the Canadian Securities course to enable her to make sound investment decisions with her personal funds. Unexpectedly, she found herself with two unsolicited job offers and ultimately moved to Calgary in 1986 to start working as a rookie investment advisor at Nesbitt Thomson.
"When making the decision between two job offers, I looked for women in different roles and I saw them at Nesbitt doing really interesting things," said Kingsford who has stayed with Nesbitt through its many evolutions for 33 years.
As a huge advocate of smart young women, Kingsford is the founding member and current chair of the Calgary chapter of the International Women's Forum Canada, through which she uses her influence to open doors for women in business.
"When I see someone who has a lot of capability, I get behind them and open doors for them. I have the opportunity with my credibility to say, 'you should see this person's resume. I think very highly of them,'" she said.
Getting the right credentials is a key starting point for anyone joining the wealth management industry, Kingsford advised.
"Try to work your way into an investment firm," she suggested. "Make it clear that you do not want to be an assistant. That you want to take on the responsibility of advising people around finances.
"If a smart young woman has the credentials, she should try to work her way into a team where she might be the junior partner for a while, but she will have the opportunity to be exposed to more complex situations," said Kingsford. "It's a great way to get into the industry."