The new service offers access to specialized advice, products, and services for physicians at different stages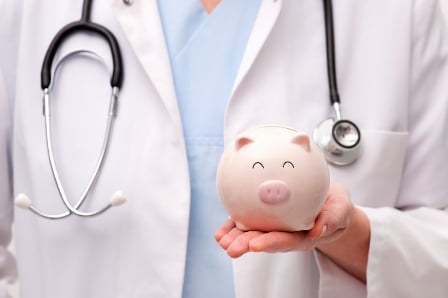 TD has launched a new wealth-management program that's geared toward the needs of health care practitioners.
Supported by a team of dedicated senior private bankers, specialized investment managers, financial planners, and commercial planning specialists, the TD Wealth Management for Health Care Practitioners service promises to address financial needs and challenges that are particular to those who are devoted to caring for others.
Working through TD Wealth Private Banking, the new program offers an array of wealth advisory services to build personalized goals-based plans for health care practitioners and their families. The specialists in the program can provide advice for services that include banking, borrowing, giving, incorporation, retirement, trust and estate, insurance, and wealth building and protection needs.
"Our team of experienced advisors can offer a range of wealth management products and services for physicians just starting out, juggling medical school loans while setting up a practice, to retiring doctors looking to sell or close their business," said Rowena Chan, TD senior vice president for Financial Planning.
The bank noted that while medical professionals receive above-average compensation, they're often saddled with high student debt and significant business loans incurred during the initial stages of launching and operating a growing private practice. Also a challenge is the time they spend on patient care, with the average doctor spending 33 hours a week on direct patient care, according to the Canadian Medical Association.
"In addition to serving their patients, health care practitioners also need to balance the demands of personal and family life, often along with pressures of running a business," said Dave Kelly, TD senior vice president for Private Wealth Management. "This three-dimensional role that health care practitioners can find themselves in brings a tremendous amount of pressure and stress. TD Wealth Management for Health Care Practitioners is a group of services built to help doctors thrive in all aspects of life, no matter what career stage they are at."
TD said that its established Business Bank and Medical Student program would be paired with its new TD Wealth Management for Health Care Practitioners service. That combination, the bank said, will create a compelling offer that enables healthcare professionals to actively work with TD for both investment and business advice.