Increased technology investment aims to 'speed up the metabolism of the place'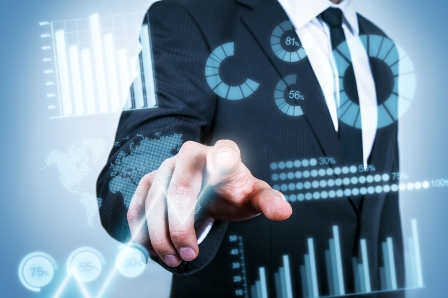 TD Ameritrade Holding Corp, the top online broker by trading volume, is increasing its technology budget by some 25% in an effort to enhance the speed and scope of its innovation efforts. Calling discount brokerages "the original fintechs," new TD Ameritrade CEO Tim Hockey said that he wanted to "speed up the metabolism of the place."

Hockey, who took over on Oct. 1, is pulling out all the stops to achieve his fintech goal, according to the Globe and Mail. He's hoping not to get too sidetracked by an ongoing major $2.7-billion buyout of Scottrade – a deal struck before he took the helm – from which the company may potentially gain a combined $1 trillion in assets and 10 million accounts that execute 600,000 trades per day.

Aside from the planned fintech budget increase, Hockey has cut out layers of management and tightened standards for project approval. He has set his sights at getting the technology team to double their output in 2017 compared to this year.

TD Ameritrade's technology budget has not been disclosed, but Hockey reported that he has been trying to find existing funds to reallocate to his tech team since mid-summer. Departments across the firm were asked to scrap ongoing projects that have proven unsuccessful -- of which there were apparently many.

One case involved a program related to its robo-advisor unit Amerivest. New clients whose portfolios did not do well were offered fee rebates as part of a promotion which tried but failed to attract new investors. "[W]e kept it on life support and were paying out millions of dollars, so I said, 'Ok, let's just swallow hard and we'll stop it,' and life didn't end," said Hockey.

The firm has multiple fintech initiatives under consideration. One is a new feature available on Amazon.com's voice-controlled assistant Alexa; to be announced next week, the feature will give users market updates from TD Ameritrade. Other projects include adding voice recognition to TD Ameritrade's online platforms, migrating data into a private web-based cloud, and developing blockchain functions to let users conduct transactions more effortlessly.

"We've got not just great opportunities to invest for client innovation, but frankly, great opportunities to invest for our own cost savings," said Hockey.


Related stories:
How are asset managers planning to rebalance their portfolios?