For Peter Churchill-Smith, managing director of Newport Private Wealth, the gentleman's game is an essential tool for building strong client relationships. He offers some tips for entertaining, and landing, clients.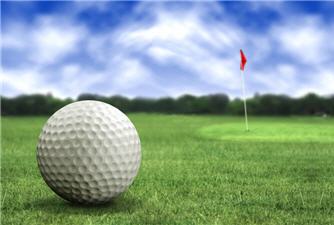 Golf may not be for every advisor, but Peter Churchill-Smith, managing director of Newport Private Wealth in Toronto, insists that it is one of the best ways to forge relationships with clients. He offers some tips on how to make the best of your time on the greens:
Don't focus on business
Churchill-Smith says he rarely talks business while golfing with clients. Moreover, money is almost never their top concern.
"Golf lets you know what is really on the mind of your client. I think if you were to rank the severity of the issues people face it's personal issues and family issues that rank higher than financial issues. If they have a 20-year-old son or daughter who is struggling, that's going to be more on their mind than their money. Golf gives you a chance to talk about those things."
It's not just for high-net-worth clients
While Churchill-Smith focuses on high-net-worth clients, he believes it's important for all advisors to bond with their A-list clients, whether they be HNW or merely among the mass affluent.
"Everybody has their A-clients and it's never a bad thing to be spending time with clients. That's how some people get referrals. Too many of us in our business spend too much time in front of the computer and not enough with clients."
If focusing on one client, invite one client
Bringing multiple clients may be purposeful, but if you want to give a client special attention, consider a two-person game.
"You need to decide if you are going to invite a few clients out or just one. There isn't the same level of intimate conversation if I have three guests out. If I invited three clients out and none of them knew each other, that could be beneficial. But it is a different proposition than having one client out, where you get a chance to really know that client better."
Play the long game
Golf is not just for existing clients. It can help you establish a relationship with prospective ones.
"Golf is also good for prospective clients. It gives you a chance to feel each other out. You get to spend time seeing how people react on the golf course, the client gets to see things such as if I greeted them warmly or made them feel comfortable and relaxed them a little bit. At the end of 18 holes they may say 'I think I can work with him, he was thoughtful considerate and I had a really good time.'" That's what you are trying to accomplish.