A significant portion of those approaching retirement expect hardships ahead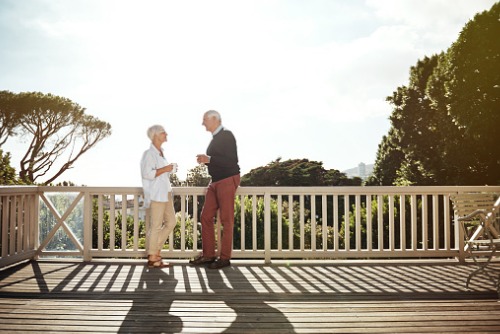 Retirement planning is a key pillar of any financial plan, but it seems that many Canadians feel helpless and are unable to properly prepare for the future.
According to the 2019 Sun Life Barometer survey, nearly half (47%) of working Canadians foresee a serious risk that they'll outlive their nest eggs. That risk is far too prevalent among retirees, as 23% of those polled by Sun Life described their lifestyle as frugal.
Of the retirees living a self-described "frugal" lifestyle, over half said they're at serious risk of exhausting their retirement savings before they pass away. Less than 8% said they were able to save enough for retirement, and 72% said their retirement was not what they'd expected.
"We have a unique perspective on how Canadians are thinking and feeling when it comes to saving for the future," said Sun Life Canada President Jacques Goulet. "For most Canadians, managing day-to-day finances is hard enough, let alone worrying about planning and saving for the future."
Many working Canadians seem to be resigned to a difficult retirement, as 44% expect to be employed full-time at the age of 66; three quarters (75%) also reported that they don't have a financial plan in place.
Among retirees who are now living a frugal lifestyle, only 14% said they had a financial plan prior to retirement. And of those who worked past age 66, almost two thirds (65%) said it was out of financial need.
"Many Canadians don't realize their employer offers tools and resources designed to help them achieve lifetime financial security," said Tom Reid, Senior Vice-President, Group Retirement Services, Sun Life Canada. "Across the country, more and more Canadians can access workplace savings vehicles such as defined contribution pension plans, RRSPs and TFSAs."
Aside from emphasizing the importance of working with an advisor, Sun Life reminded Canadians to take full advantage of their employer's matching contributions as they build their retirement fund. Small steps taken today, including basic day-to-day budgeting and saving for short-term goals, can also have a meaningful impact.
The results from Sun Life run parallel to recent findings by MacKenzie Investments, which revealed a desire among Canadians to get help on particular aspects of the shift out of the workforce. Aside from managing different sources of retirement income, Canadians approaching this new life stage need help planning for the particular retirement lifestyle they want, preparing appropriate tax-optimization strategies, and developing a more rigorous consideration for their cash flows.