Recent IPC study reveals crucial role for dealers in succession planning and promoting business growth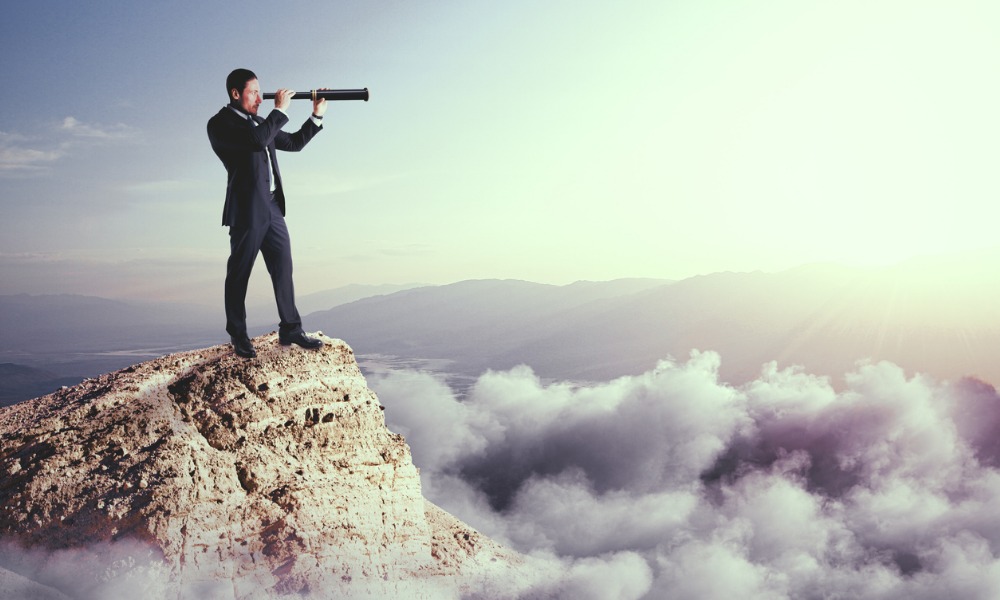 As much as independent financial advisors help Canadians secure their financial futures, they themselves may be on the brink of a planning crisis.
In a recent study of 360 independent financial advisors conducted with Environics Research Group, Investment Planning Counsel found that 69% were at a point in their career where succession should be a top priority. However, only 11% of advisors said they have a formal succession plan.
"Succession planning has got to be a priority when you're around 10 years out from retirement," John Novachis, executive vice president for Corporate Development at IPC, said in an interview with Wealth Professional. "For any independent advisor, there will be a day where they will all exit their practice. The question for them really is: do you want that to be planned, or do you want it to leave it to be unplanned?"
Begin with succession in mind
While succession planning really rises in importance during the later years of an independent advisor's career, Novachis said it should be a part of their business plan from the very start. While independence gives them great freedom, it also exposes them to the risks associated with entrepreneurship, for which they have to make sure they get some form of monetization.
"You've got to be thinking about building a business with the end in mind, and that means having a business that will actually run without you," he stressed. "What you want, beyond enjoying the fruits of your decades of labour, is to ensure that your clients are going to be looked after when you're gone."
Of course, not every advisor is seriously thinking about the end necessarily. In the survey, about a third of advisors said they plan to continue to work part-time as they retire. Within that group, about two thirds said they will do so as long as they possibly can and as long as they're finding it enjoyable.
But in one's career as well as their life, the simple truth is that things won't always go the way they want. Even advisors thinking of keeping one foot in the door will eventually have to step away totally, which means they have to seriously consider what will happen to the client relationships they'll be leaving behind. To make that planning easier, Novachis believes advisors should be able to undergo succession on their terms.
"At IPC, there's something we call Succession Your Way, where we help advisors thinking about how they want to succeed their business," he said. "They may bring in or groom a replacement, or sell their business to a peer in town. In IPC's case, we have a third option where we could be interested in becoming a strategic acquirer of the business."
Increasingly, independent advisors are looking for dealers to support their succession-planning needs. According to IPC's research, 90% of advisors consider succession planning support as an area that's being missed by dealers. Aside from providing simplicity in the planning, they want dealers to help with some expert advice, as well as provide solid supports with respect to transitioning of client relationships – all services that IPC is providing to its network of advisors and beyond.
"We believe succession planning is a process, and we make it our goal to impress this upon our advisors to help them get the process started," Novachis said. "We make succession planning part of our relationship offering, because we cultivate an advisor-first firm."
Throughout the pandemic, Novachis said IPC has been running events for its advisors, with experts and panels to discuss questions of succession, exit planning, what makes a great transaction work, and how to find a peer. Finding a shortfall of awareness compared to the magnitude and importance of the issue, it has expanded its education efforts to include the entire industry, holding quarterly education events on a virtual basis.
"It's gotten attention not only among our 700 IPC advisors, but also financial advisors at other industry firms," he said. "There's quite a bit of business and client relationships that's approaching retirement age, and this is not just unique to IPC; this is a major industry phenomenon."
Fostering the growth of independents
Aside from succession planning, the survey also touched on the topic of growth among independent advisors and the crucial supporting role dealers can play. According to Novachis, advisor respondents who described themselves as in the growth stage of their practice tended to be younger, have higher AUM, and more likely to work on a team compared to those who are slowing down their practice.
Resoundingly, the results indicated that the growth of an advisory business is really about partnership. Among the 83% of advisors who considered themselves in the growth phase of their business, 85% of the advisors felt the primary reason for their business growth is the positive impact they've had on their client's financial success. Similarly, 85% of the advisors acknowledged that the dealer plays an important role in the growth of the practice.
"At IPC, we help advisors grow their business through partnership coaching, portfolio management platforms, and more recently, transformational technology," Novachis said.
The survey also revealed that technology is crucial to growth among independent advisors. Among advisors who want to grow their business, 80% considered technology and operational support to being paramount for their business. However, roughly a third of advisors in the study believe that the financial planning industry is lagging others with respect to technology, and just 43% said they're satisfied with the support they have received from dealers on this area.
"We have helped implement systems to help advisors to grow their books, and provide that technology and support that they need with new platforms, such as the latest implementation of our Conquest modern financial planning solution," Novachis said.
But beyond their own ambitions for success, the survey revealed that investors in growth mode also prioritize having a positive impact among Canadians and personal satisfaction. As Novachis stressed, there's a greater good being generated across the wealth management industry as the younger "grower" advisors embrace their work and serve a greater purpose.
"I think it speaks to how we in the advice industry have really stepped up our game and have been confirmed as essential service during this recent pandemic," Novachis said. "I can't be more proud of advisors across the country, not just at IPC, for the job they've done during these times in serving their clients."