A newly passed set of regulations is facing mixed reviews from industry officials and investor advocates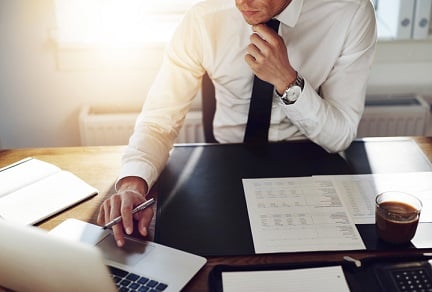 A 3-1 vote was what it took for the US Securities and Exchange Commission (SEC) to pass its new advice-standard package, which includes final rules for Regulation Best Interest (Reg BI), the Standard of Conduct for Investment Advisors, and Form CRS Relationship Summary/Amendments to Form ADV.
Stakeholders will no doubt be scrutinizing the newly released materials from the regulator with interest. But as has occurred with other pieces of financial industry regulation, initial reactions from industry groups and investor advocates already show clear signs of division.
As reported by ThinkAdvisor, the Financial Planning Association (FPA) has spoken out against Reg BI, saying that it "falls short" of a "high fiduciary" standard. "[The SEC] needs to work to provide millions of American investors with confidence that their financial professional is working in their interest at all times," the FPA said.
Securities Industry and Financial Markets Association (SIFMA) President and CEO Ken Bentsen took a different view, saying that Reg BI "will impose a materially heightened standard of conduct for broker-dealers when serving retail clients." He cited its specificity on brokers' duty and obligations to their clients — including "the obligation to eliminate, or disclose and mitigate, certain conflicts of interest" — though he added that the costs of changes to comply with the rule will be "worthwhile."
Fred Reish, partner at Drinker Biddle & Reath, told ThinkAdvisor that the SEC seems to have "adopted strong rules for rollovers." While the proposed Reg BI applied to rollover recommendations that involved securities recommendations, Reish noted that the final rule approved by the regulator refers to retirement plans more generally, not just recommendations involving a securities transaction. Also noteworthy, he said, is how the final Reg BI requires that recommendations of a rollover to a 401(k) participant come with "a comparison of the IRA to the participant's account in the plan."
Dale Brown, president and CEO of the Financial Services Institute, expressed qualified support. "While we have yet to fully review the final rule, what we heard during the [SEC's meeting] gives us hope that it will protect investors while also preserving investor choice and access to professional advice," Brown told CNBC News.
Supporters say the rule is a step forward from the status quo requiring only that brokers ensure an investment is "suitable" for a client, especially as the new rule bans sales contests and mandates that the cost of an investment be considered in determining whether it is in a customer's best interest. But critics disagree, saying that Reg BI falls short of doing away with conflicts of interest like commission-based compensation for brokers.
"The obligation to act in the best interests of the customer in the regulation simply codifies the obligation to make recommendations that are 'consistent with the investor's best interests'" under the suitability standard, contended Barbara Roper, director of investor protection for the Consumer Federation of America.