Firm takes major stake in GreenOak, Bentall Kennedy combination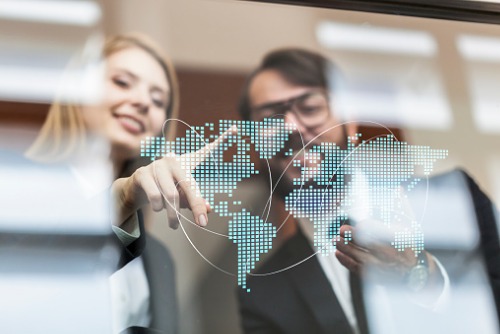 Sun Life Financial will be the majority shareholder in a combined real estate investment business.
North American firm GreenOak Real Estate will combine with Bentall Kennedy, the international real estate investment firm acquired by Sun Life in 2015.
The combined entity, Bentall GreenOak, will be a global real estate investment firm with approximately C$14 billion (US$11 billion) in assets under management and nine offices globally.
The firm will be part of Sun Life Investment Management and will be managed by executives from both GreenOak and Bentall Kennedy under the leadership of Gary Whitelaw, as CEO, and Sonny Kalsi, as President. John Carrafiell will be Senior Managing Partner of the Bentall GreenOak UK/European business.
"This transaction is right on strategy, broadening our asset management pillar by expanding the capabilities of our alternatives manager, Sun Life Investment Management," said Dean Connor, President and CEO, Sun Life Financial. "Combining the strengths of two leading and globally respected real estate investment managers will bring Clients a broader range of investment solutions that include core, core plus and value add real estate1, plus senior and tactical real estate debt strategies across North America, Europe and Asia."
GreenOak shareholders to receive $195m
Sun Life will take a 56% stake in the combined firm and will pay GreenOak shareholders approximately $195m (U$146m). GreenOak shareholders will hold the remainder of the combined entity.
However, Sun Life will have a 7-year option to acquire the remining 44% of the firm and will also be acquiring the right to a portion of the GreenOak shareholders' share of Bentall GreenOak net income in exchange for a fixed amount to be paid in quarterly installments. This will result in Sun Life Financial having the rights to approximately 90% of Bentall GreenOak earnings prior to the Company exercising its option to increase its ownership level.
"Combining Bentall Kennedy with GreenOak extends our capabilities in real estate investment solutions, in a complementary way and increases Sun Life Investment Management's total assets under management to $75 billion," said Steve Peacher, President, Sun Life Investment Management. "Bringing together these two highly experienced teams provides a breadth of strategies and market reach which will uniquely position Bentall GreenOak to serve its Clients."
Berkshire Global Advisors served as financial advisor and Weil, Gotshal & Manges LLP as legal advisor to Sun Life.