Recent losses have cut the froth from markets, the U.S. economy seems to be recovering--sit back and enjoy the August lull.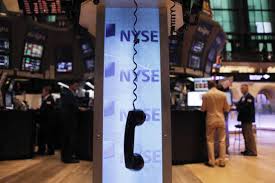 Investors were a bit rattled last week. The S&P 500 dropped 2% on Thursday, the biggest single session drop since April. Friday saw another drop, as the index fell to 16% below the record high set July 24th.

The big moves had long been predicted as an over-exubertant stock market, growing for five and a half years, took a much-needed breather. Some suggest the losses will continue this week. But we'll see about that. The U.S. economy also chalked up a robust 4% expansion in second-quarter GDP last week. Along with some positive signals on employee earnings and labor market growth, some are suggesting the long-awaited deep recovery in the U.S. economy is at hand. If this is the case, losses will only extend so far.

It will take another couple of months of data to confirm or disprove an American recovery. ​But the most recent earnings season suggesting corporations remain relatively profitable and healthy. Oil prices are a little lower as demand falls and refineries carry out maintenance.That is, there is not a lot to do put sit on the deck and think about something other than markets. The smartest thing to do right now is to put the anxiety to bed, wait until everyone returns from vacation in the fall to see what happens in the wider economy. Monetary policy remains accommodative. Augest is settling in. Traders and market types are heading for the cottage. It is likely stock markets will be experiencing low volumes for the rest of the summer. That is, the summer market lull is here. As one market commentor puts it, "Traders are reporting light trading volumes, amplifying a summer lull that has overtaken the stock market in recent weeks." Enjoy it--because September will be here soon enough.