Parents that have adult children living with them have nearly 25% less savings and financial assets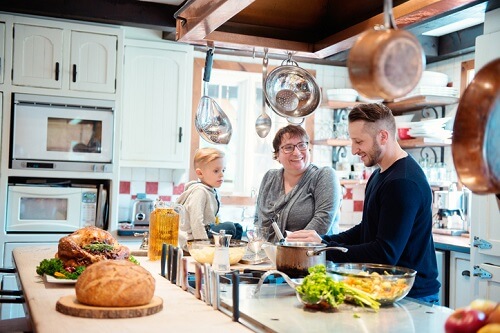 For many parents, it may be hard to accept when their children decide to leave home. But those whose children stay until adulthood may experience bittersweet happiness.
According to research by University of Alberta sociologist Michelle Maroto, parents harbouring grown-up children will accumulate 24% less in financial assets and 23% less in savings than those whose children have flown the coop, reported CBC News.
The findings were based on longitudinal data that followed the same families for over 20 years.
According to Maroto, adult children often live at home because they're going to school or having a hard time making ends meet. With that kind of difficult situation,
parents may be inclined to step in
.
She also pointed to the fact that expectations related to adulthood have relaxed in recent years. "We don't have similar expectations for everyone to, right away, go get married and have kids as soon as you reach adulthood," Maroto told CBC News.
According to census data, the percentage of young Canadians aged 20 to 34 years old living with at least one parent
averaged 34.7% in 2016
, compared to 30.6% in 2001. Toronto had the highest rate of young adults living at home in 2016 (47.4%), while Edmonton was below the national average at 26.8%.
Maroto stressed that there's room to expand her research. A longer period of data collection could reveal changes when adult students finish school and get jobs. It could also show whether adult children will eventually be able to repay their parents.
"We might see children then giving back to their parents and helping them out," she said. "We also might see a situation where children continue to struggle and don't necessarily have the ability to do so."
Related stories:
Canadian parents willing to give adult children leg up to move out