Building strong relationships with clients requires more than the perfunctory retirement or tax-planning seminar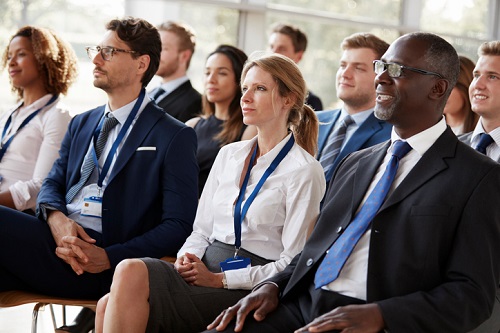 When it comes to building relationships with clients, advisors must know that cultivating trust is critical. Not only does it make dispensing advice easier, but it also could be beneficial later when advisors have to step in or take control for their client's own good — in case they suspect financial exploitation or cognitive decline, for example.
As part of this effort, many advisors go beyond one-on-one sessions or family meetings. They host client events that not only have the potential to build bonds, but also could create opportunities to attract new prospects and drive business.
Unfortunately, as clients face increasingly tight demands on their time and attention, they may come to expect something more than a run-of-the-mill financial planning seminar. To help advisors address this, Laura Gregg and Stephanie Treccia of FlexShares ETFs offer some advice.
"[I]t's important to dig deeper and demonstrate your knowledge of clients' values and motivations," the two said in a piece published by WealthManagement.com. Planning events based on age- or income-based client groupings might sound good on paper, but they pointed out that clustering audiences based on financial goals or life stage could help stimulate a more like-minded network.
Another path is to offer unconventional experiences. Rather than hosting a dinner party, for example, advisors could consider identifying clients with an interest in radical adventures and organize an activity they normally wouldn't participate in. According to Gregg and Treccia, those tied to a financial theme — a hike with an introduction to ESG investing, for instance, or a horror-based activity with a discussion on dealing with fear in investments — are even more effective.
Recognizing client interests, achievements, and milestones can also be a great way for advisors to demonstrate their commitment and knowledge. For instance, those regularly involved in charitable endeavours may appreciate being brought together, along with their relatives and friends, for a day of volunteerism. Putting a spotlight on new parents or facilitating a college prep day with a college application specialist, Gregg and Treccia suggested, could also help advisors get recognized as fiduciaries and plant the seeds for relationships with a new generation of clients.
"There are plenty of activities that can add value to clients at a relatively low cost," they added, stressing that unique events can be organized more cost-effectively with a little creativity. Securing an expert for educational events like a college prep day, for example, might end up costing nothing if they see it as a way to get exposure for their business. A smaller and more intimate gathering, rather than a grand event, could also provide greater value in allowing clients and attendees to get to know each other without getting intimidated by a larger group.
"Above all, whether you are looking to build client trust or grow your business, host events centered around your client," Gregg and Treccia wrote. "Focus on their passions and concerns, not a product or service you are looking to sell."