Doom and gloom predictions from the big banks in the U.S. see developing country economies - recently on the upswing - lagging behind as the U.S. Federal Reserve cuts back and interest rates rise.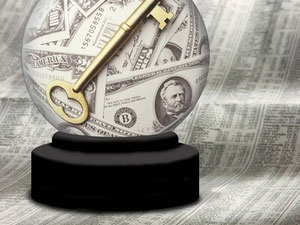 If it's up to Wall Street, your clients shouldn't invest in emerging-market assets for the next decade.
The big banks are forecasting a performance slump on stocks, bonds and currencies and below average returns from developing nations, reported Bloomberg Tuesday.
Goldman Sachs Group Inc. recommends investors cut their allocations by one-third, while JP Morgan Chase & Co. predicts local-currency bonds will garner just 10 per cent of their returns this year since 2004. Morgan Stanley expects local currencies including the Brazilian real, Turkish lira and Russian ruble to continue on a downward spiral, after tumbling about 17 per cent last year.
Economies recently on the up-and-up – including those in India, China, Brazil and Russia – and managing to avoid the financial crisis, will slow to a snail's pace as interest rates rise and the U.S. Federal Reserve takes a more conservative approach, according to Morgan Stanley. (Continued on Page 2)
#pb#
The MSCI Emerging Markets index recently hit its lowest point in four-months as manufacturing and services suffered in China. This index is down 3 per cent compared to a 1.1 per cent drop in the developed-market index.
Diminished exports are also contributing to the slowdown in developing economies. In November, Canada alone saw a 3.6 per cent decline ($13.5 billion) in imports and a two per cent decline ($9.8 billion) in exports from countries other than the U.S, according to Statistics Canada. Canada's trade deficit with countries other than the U.S. fell to $3.7 billion in November from $4 billion in October.
Despite the stats, an Ontario advisor believes that relying on market predictions is short-sighted when building a client's portfolio.