Some evangelists are lauding the cryptocurrency's credibility, but not everyone agrees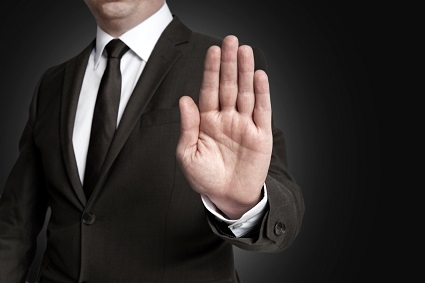 Bitcoin's solid debut on the futures market has got cryptocurrency evangelists lauding its credibility.

But despite its relatively smooth trading entrance, albeit with some typically wild fluctuations, the digital currency's continued surge has not convinced Wolfgang Klein, Portfolio Manager, Senior Vice President at Canaccord Genuity Wealth Management that it is a viable investment option.

"Stay away," he said. "The average Canadian has about $100,000 to invest; they should diversify and buy quality, and save their money. The average person should not invest."

He added: "Yes, bitcoin futures legitimises it but cryptocurrency is based on nothing – it's pure speculation."

According to The Canadian Press, the price of the first-ever futures contract for the digital currency jumped 20 per cent after day one of trading. The January contract for bitcoin futures closed at $18,545 on Monday on the Cboe Futures Exchange, having risen as high as $18,850.

Get-rich-quick stories have caught investors' imaginations, with people reportedly taking out second mortgages in order to get a piece of the action.

Klein described the publicity as "compelling", but warned that the mania surrounding the volatile currency meant that "someone is going to get hurt".

"When it's being talked about at cocktail parties you know you are getting near to bubble territory," said Klein, who also questioned the sustainability of powering the blockchain technology behind Bitcoin.

"Cryptocurrency takes about 11,000 computers worldwide to keep the blockchain running - that's the same amount of electricity used by the world's poorest 150 countries."

While Bitcoin has its hardcore believers and has hit front pages, it also attracts its fair share of naysayers. The Canadian Press reported that JPMorgan Chase CEO Jamie Dimon called it "a fraud", while Thomas Peterffy, chairman of the broker-dealer Interactive Brokers Group, dismissed bitcoin futures last month, saying that "there is no fundamental basis for valuation of Bitcoin and other cryptocurrencies, and they may assume any price from one day to the next".

The next test for the digital currency comes when Cboe's vastly bigger rival exchange CME starts trading its own futures on Monday, using a composite of several Bitcoin prices across a handful of exchanges.


Related stories:
Fintech firm launches new cryptocurrency offering
Is now the time to invest in Bitcoin?