Filomena May on overcoming discrimination early in her career and how she wants to help women realise their true potential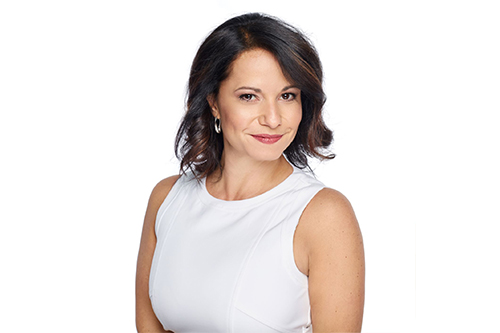 Filomena May was told to quit on her first day after she was accused of not having a thick enough skin because she had shed a couple of tears. After deciding to stick it out, she was asked to become a manager, only for the position to no longer be available when she disclosed her pregnancy.
Incredible mentors and a reservoir of self-belief, however, meant she didn't buckle under the discrimination, which occurred earlier in her career and at a different firm. Now thriving at Raymond James Ltd., the advisor has her own branch, Filo Financial Solutions, and has brought on advisors to the team with aspirations to open another location.
The early rejection – despite outperforming the majority of her colleagues – was a pivotal moment for Calgary-based May. It made her recognize her own ability and ambition, and ignore the background noise women in the industry have to endure.
She told WP: "I just kept telling myself that I had the potential and smarts. I aligned myself with really good mentors, male and female, which kept me accountable to myself and my own performance, and I strived to become a student of the business, rather than worry about the noise and having the naysayers bring me down.
"It was very difficult but it led me to stay true to my values and realize my vision of establishing my own practice so that I can help clients and other advisors on a holistic level in the competitive financial world. I decided to go independent after working the initial career-based company and went from creating my company, Filo Financial Solutions in the MFDA world to then expanding within a very supportive IIROC firm and now owning my own branch.
"It showed me what my real strength and potential was and it allows other women, not just in the financial world, to see what's possible when we find our own unique edge and pursue our passion."
May, who will speak at the Vancouver Women in Wealth Management on December 3, does not believe the "noise" has gotten any quieter in recent years, but the number of females in the industry has increased from 5%-15% from when she began her career.
She still attends conferences and there is still pressure to be "one of the boys" and not get offended when asked whose assistant she is; however, she now realizes that coming from a vulnerable place and coming from a place of authenticity has actually become a strength in the male-dominated industry.
"That's been a bit of a struggle and it still continues. But now I'm able to just embrace it and not even worry about it. There's always going to be criticism, it doesn't matter what you're doing – it's just important to stay focused and stay true to your vision."
May opened her own branch a year ago after 17 years in the business and the motivation was as much personal ambition as a desire to put a flag down for female leadership and empowerment.
As the advisory space continues to move away from stock selection to a more holistic approach, she believes women have the attributes to thrive in what remains a male-dominated environment. May wants to be a leader and mentor, paving the way for other women in business to belong to something greater in the financial world.
She feels that owning her branch is significant and sends a powerful message.
"Firstly, it gives women hope and, secondly, the population is aging in the financial industry. There are a lot of baby boomers and there's going to be a lot of changes in the financial industry, so it's about trying to be more proactive to keep this industry alive. I mean, I'm 41, so I have a long ways to go until I retire!"
By her own estimates, May has had to work at least twice as hard as her male peers to get to where she is. It puts her in a position to empathize with other women, especially as we experience an overdue power shift in society.
"Women in general are starting to take more control of their finances," she added. "There's a shift in dynamic from men looking after the finances, and it's becoming more and more predominant that women look after the finances and are living longer.
"There's also a higher probability that they will either be single, widowed and, therefore, have to make sure that they have a better understanding, so there's comfort in working with a female."
For more details on the WP Women in Wealth Management events, click here, and to book your supersaver ticket, which is available for a limited time only, click here.
Filomena May is a financial advisor with Raymond James Ltd. The views of the author do not necessarily reflect those of Raymond James. This article is for information only. Raymond James Ltd. member of Canadian Investor Protection Fund.