CEO believes innovative solution will provide investors with market-beating returns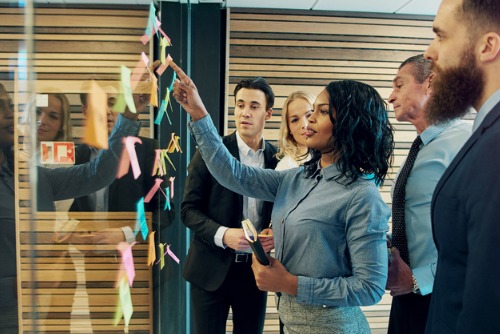 Dennis Mitchell admitted volatility had presented a challenge during the IPO of the Starlight Hybrid Global Real Assets Trust – but predicted the unique evergreen solution will provide investors with market-beating returns.
The IPO closed at approximately $29 million and is comprised of Series A, F and C Units, with Series A Units now trading on the NEO Exchange under the symbol SCHG.UN.
The Starlight Hybrid Global Real Assets Trust is a combination of 50% real estate and 50% infrastructure, with the listed securities managed by Mitchell, Starlight Capital's CEO and CIO, and his team, with the direct investment split evenly between two underlying funds.
The Starlight Canadian Residential Growth Fund is offered by Starlight Capital's parent company Starlight Investments, which provides direct exposure to Canadian real estate, while the EagleCrest Infrastructure Canada LP is managed by Fiera Infrastructure, a subsidiary of Fiera Capital.
Mitchell said the feedback during the IPO process had been excellent and that it was a great chance to explain an innovative and unique solution. There was positivity, he said, over the exposure and return potential, and appreciation for the fact the management fee will be waived until the NAVs are back to $10. It will also pay a 5% target yield on a monthly basis to shareholders, with some tax efficiency.
Industry veteran Mitchell conceded he thought it would have attracted more than the $29 million, although he was not surprised given recent market turbulence.
He said: "We thought we would get more but quite honestly with what happened with the markets, it's no surprise that advisors are spending more time looking after existing positions and holding clients' hands [rather] than exploring new solutions to add to their books.
"That's fine because this is an evergreen solution and because it is a listed company, we are able to do private placements with investors if they have got a large enough interest and we can reopen next year or the year after.
"As long as we successfully launched it and got it up and running, we have the ability to add to it and grow its market cap when opportunities present themselves."
Volatility may have been a reason for caution among investors but it's also Starlight's calling card, with 40% of the Trust dedicated to private investment and, therefore, uncorrelated to the markets.
Mitchell believes that as the listed securities deliver the long-term returns they have done historically and the private investments are allowed to compound, it will demonstrate its value to the investor and, in turn, attract more investment.
He said: "If the next year is very reflective of the last 17 years, then I would expect the listed securities to generate returns that are better than the market because I can show you the data that shows that listed real estate and listed infrastructure globally has outperformed global equities since the end of 2000 to now over the last 17 years – and they've done so with less volatility."