Victoria Stanhope discusses the unique challenges and benefits of being a woman in male-dominated industries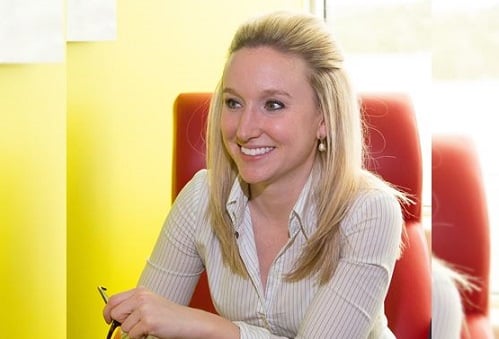 As the president of Stanhope Simpson Insurance, Victoria Stanhope is accustomed to working with men. Leading an insurance business that specialises primarily in the construction and development industry presents her with unique challenges and benefits alike.
"It's a double-edged sword," said Stanhope. "Being a woman both in insurance and in the construction industry means I definitely have to work harder than my male counterparts. We have to prove ourselves and the bar is set higher.
"What I find to be a benefit is that I stick out from my competitors. If I attend an industry event with eighteen-hundred attendees, people are going to remember a female insurance executive more than they will remember the hundreds of males."
As an occasional guest lecturer at Dalhousie University, Stanhope finds she also stands out from the majority of the professors.
"If you don't fit the mold, use it to your advantage. Don't be deterred," she advised.
Stanhope attributes her success, in part, to the constant support and mentorship of her father, Victor Stanhope, who founded the Halifax, Nova Scotia-based business in the late 70s. She started working as a part-time employee for her family's second-generation business in 2003, while she was completing her undergraduate degree, and she rapidly developed a passion for the industry. Stanhope went on to work at RSA for six months in an underwriting role, before returning to the family brokerage full-time in 2007. She gradually worked her way up through the company, taking on various different roles to learn the business until she earned the title of company president in 2016.
"I knew that I would have to dedicate an appropriate amount of time to prove that I was capable of taking on this role," said Stanhope who leads her own book of business as an owner-operator and relishes her leadership position.
Having welcomed her first child eighteen months ago, Stanhope worked from home for six months to stay on top of business whilst caring for her newborn.
"There is no maternity leave when you run your own business, but I made it work," said Stanhope. "Women are known for doing what they have to do, both for the benefit of business and for the benefit of family."
Stanhope's advice to women starting out in the industry: "You have to arm yourself. You can't expect the industry to help you. It's up to you to ensure that you are prepared and have the education, the personality and the gumption to break through those barriers that you may face as a woman."
Stanhope serves on the board of directors for the Construction Association of Nova Scotia.