Report suggests that firms could make bids in potential sale worth more than half a billion dollars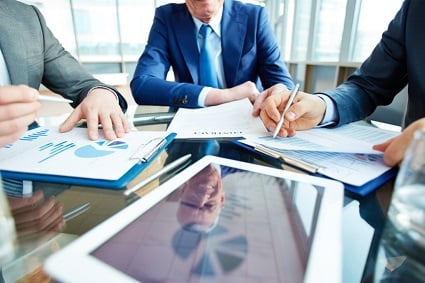 It is the second largest non-bank owned wealth manager in the country – but now a new report has speculated about the future of
Richardson GMP
.
The Globe and Mail
has published an article based on a report by Scotia Capital Inc. analyst Sumit Malhotra which outlines how a sale of the high-net worth wealth management company could potentially generate more than half a billion dollars. It outlines that the likes of
Raymond James
Canada,
Industrial Alliance
and National Bank of Canada would be among the potential bidders, with several "dark horse candidates" also in the running.
With $26.3 billion in assets as of the end of February, RGMP trails only Raymond James Canada in terms of assets under administration among companies that are not bank-owned in the country. It was established back in 2009 and under its current structure is 30 per cent owned by GMP and 30 per cent owned by Richardson Partners Financial with the remaining 40 per cent owned by its financial advisor network.
However, as of November, the report states that a so-called liquidity mechanism will come into effect – it will allow any of the shareholders to put the wealth manager in play. GMP will reportedly have the first option to buy-out the others – however, Mr Malhotra believes that the most likely scenario is that a third party will come in to buy the asset.
While noting that the partners may opt to maintain the existing ownership structure, the report outlines that "a sale to a third party would represent the best value-creation scenario for the partnership group".