Canadian advisors expect greater volatility in U.S. equities in the upcoming quarter; seem more included to invest at home.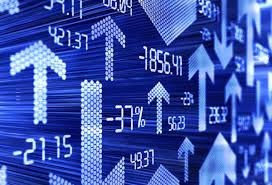 According to the Q3 edition of the 2014 Advisor Sentiment Survey, conducted by
Horizons ETFs Management
Inc., the sentiment among investment advisors is that a majority are bullish on domestic equities and commodities. The survey found 61% of advisors bullish on the S&P/TSX 60 Index, an improvement in sentiment from the previous quarter, when less than half (47%) of the Canadian advisors thought Canadian equity values were set to rise.
The shift in sentiment is understandable. Through the second quarter of this year the index was up 6.32%, impressive compared to the S&P 500, which was up a slight 1.68% in Q2. As result, advisors, though generally bullish on U.S. equities--57% of advisors expecting the S&P 500 to rise in Q3--the Canadian market is the place to be. Canadian advisors are especially optimistic about energy. Seventy percent state they are bullish on the S&P/TSX Capped Energy Index heading into Q3. Last quarter the S&P/TSX Capped Energy Index returned 13.19%. "Canadian advisors are seeing a lot more value in domestic asset classes than their U.S. counterparts," said Howard Atkinson, President of Horizons ETFs. "With the bull run we've had in the U.S. since December, advisors believe that U.S. equities are overvalued, whereas the Canadian market is ripe for growth and returns."
For Q3, 46% of advisors also seem to be more bullish on gold. Nearly 50% of advisors increased their positive expectations for the S&P/TSX Global Gold Index, up from the 42% that were bullish last quarter. For Q2, the gold index had a total return of 2.57%, while gold returned 3.01%. Bullish expectations for silver bullion have also risen, up to 42% from 38% quarter over quarter. Silver bullion returned 6.35% in Q2. Advisors are also predisposed toward the Canadian dollar (as opposed to the yankee buck). In Q3, positive sentiment towards the Canadian dollar rose to 25% from 20% in Q2. The Canadian dollar fluctuated around 91.7 cents per U.S. dollar.