Advisors who help deal with their challenges and improve outcomes for them stand to benefit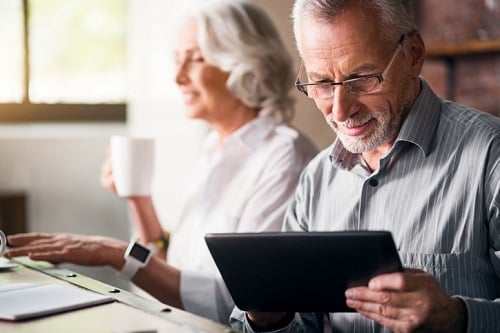 Enjoying a comfortable retirement is difficult enough for couples, who may not always see eye to eye on spending, saving, and investment decisions. But according to a new study from LIMRA, single retirees have challenges of their own to face.
"In general, single retirees are largely responsible for their own retirement security, which includes their financial, emotional and physical well-being," wrote Jafor Iqbal, associate managing director for Retirement Research at the LIMRA Secure Retirement Institute (SRI), in a column on InsuranceNewsNet.com.
Citing a new LIMRA SRI study of over 1,100 single retirees with annual incomes of at least US$35,000 in the US, Iqbal said single retirees feel less financially secure in retirement and are more worried about outliving their savings compared to those who are married or have partners. Such concerns were more pronounced among single retired women (more than 4 in 10) than their male counterparts (3 in 10).
Aside from having no one to rely on, single retirees are less financially confident than couples because they spend a larger part of their income on essentials like housing, food, and utilities. Many single retirees also do not own their primary residences, and many single female retirees face higher-than-expected expenses from housing and providing financial support to (mostly younger) family members.
"LIMRA SRI finds single women retirees greatly benefit from working with an advisor," Iqbal said. Forty per cent of single women retirees who don't have an advisor have zero risk tolerance, compared to 10% of those with an advisor. Also, proportionally more single retired females with advisors are confident about living their desired retirement lifestyle (75%) than those without advisors (around 50%).
"Annuity ownership is double among single retirees with an advisor compared to retirees without one," he said. "Advisors also completed a formal income plan for one-third of their single retiree clients."
Advisors who work with single women clients stand to benefit, said Iqbal. Half of women clients consolidated at least 90% of their assets with their advisors, as opposed to around one fourth of single men clients. In addition, nearly a third of women clients entrust 100% of their assets to advisors, compared to approximately a ninth of single men retiree clients.
"More than one-third of single retirees want to rely on their advisors for more help in financial decision-making as they age," Iqbal said. "Therefore, the capacity and skill to deliver a personalized formal income plan will be the key to building growth in this market."