Nacora's president of the North American region explains why women need to lean in – and why businesses need to be flexible with relocations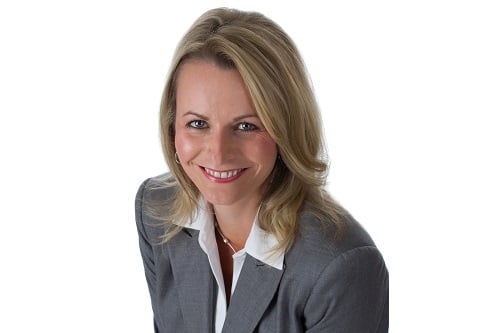 As the first woman to earn the title of regional president of North America at Nacora International Insurance Brokers, Dianna Fioravanti has overcome many hurdles during her 20+ year career, and worked hard to stand out whilst always being authentic.
"My pathway to get here has truly been filled with great learning while working primarily with men, to find ways to showcase my value and differentiate myself," said Fioravanti. "I realised early on that I don't have to work harder than men. I just have to be a little more creative because I have a differing leadership style and skillset that embodies a unique value proposition at the executive and board level. I have to make myself very visible by leaning in at meetings to make my voice heard."
Fioravanti's insurance journey started in the marketing department of Gore Mutual Insurance and she subsequently escalated her role from there, under the guidance of strong mentors.
After six years she went on to work at two family-run brokerages before taking a huge step to work at Aon as VP, managing the second largest branch in Ontario. Working for a major global player gave her the credentials she needed to take on the position of VP, sales, distribution & underwriting operations at The Economical Insurance Group.
She held a senior executive position with RMS before joining Nacora as CEO for Canada in 2014. In addition, she was appointed as CEO of the company's in-house MGA operation, GFH Underwriting Agency in 2015. In January this year, Fioravanti added the title of president, North America, to her remit.
"Learn who you are as a leader and own it," she advised. "Build your brand. Believe that you are valuable and showcase your passion and determination to move the needle further than anyone ever dreamt you could."
While her position involves a lot of travel, Fioravanti chooses to keep her home in Kitchener, working out of her Toronto office. She would like to see the industry embrace more geographical flexibility for women to enable them to apply for senior leadership positions within national and global firms.
"As I meet with fellow women within the industry, I understand that many of them don't apply for promotions because they think that a relocation is required," she explained. "It's difficult for a woman to pick up her family and move around the world for a promotion."
When she was initially offered the president role, Fioravanti was asked to move to New Jersey, U.S, but staying in Toronto was non-negotiable for her, for now, as she wants to maintain a stable and consistent home for her family. While Nacora was understanding, and permitted Fioravanti to stay in Toronto for the role, not all firms would be so flexible.
"Companies need to be mindful of helping women relocate in a way that makes it easy for a family, or allowing flexibility for a woman to work from where she is," said Fioravanti. "Companies need to be flexible, and women should ask for what they need," she added.