Investor advocate pushes for ban to come sooner, but some raise concerns it could damage entrepreneurship among advisors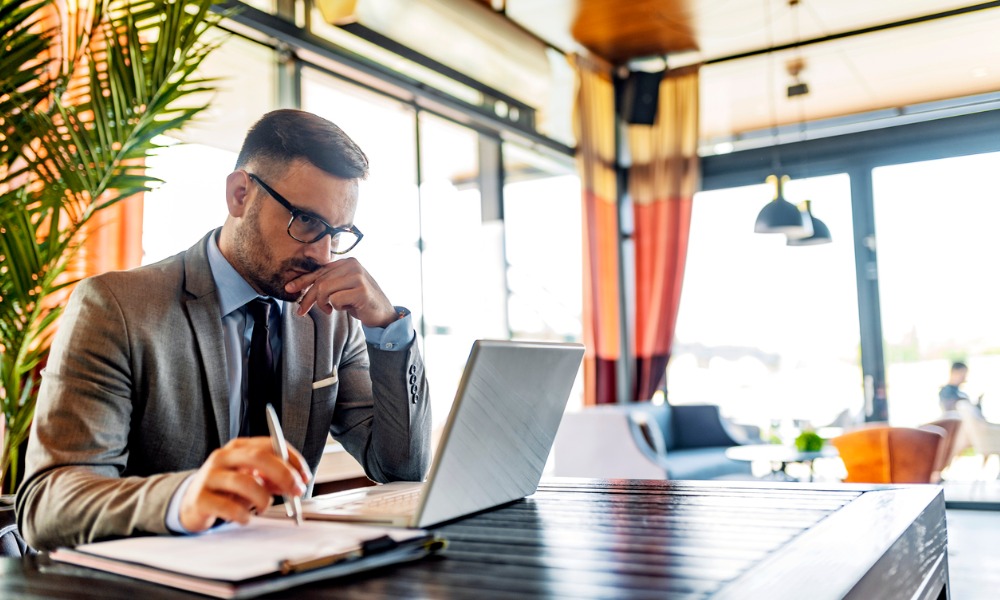 The DSC ban is set to take effect in every province but Ontario on June 1, 2022. Recently, investor advocate Kenmar Associates called for that ban to be accelerated to March 1 of 2021, citing particular investor vulnerability in these uncertain times.
While a DSC ban has been a conversation in the industry for decades, an argument persists that without these upfront commissions from fund providers, young independent advisors will struggle to generate an income in the first few years of their practices, before they can build a book big enough to make a fee-based model sustainable.
Some advisors and investor advocates say that protecting investors and enshrining client interest is worth any trade-off in early cashflow. They argue that young advisors can build their businesses within independent practices as the Canadian industry matures. Other advisors have raised concerns that, without DSCs as a tool advisors can lean on in their first five years, the industry might be deprived of the young blood and entrepreneurial spirit it needs, especially as we are on the cusp of generational transition.
"I think they should move up the ban," says John De Goey, Portfolio Manager at Wellington-Altus Private Wealth. "Arguments for a longer delay in terms of operational logistics don't really hold much water for me… the industry has had an entire generation to get ready for this."
De Goey says the conversation around a DSC ban has been ongoing since 1995 and it's been more than two years since a CSA paper called for a ban on DSCs. The author of STANDUP to the Financial Services Industry says that calls for a further delay are coming from "those people in the industry that wouldn't change if their life depended on it".
While he accepts that a DSC ban will close off an avenue for young advisors to enter the industry, De Goey doesn't necessarily see that as a downside. He says it's always been tough for young people to enter this industry and without DSCs playing a role in young advisors starting independently, they can join practices like his as junior associates, handling the lower end of his book and gaining experience, connections, and relationships they can parlay into a business of their own one day.
De Goey says this path for young advisors represents a wider shift for Canadian financial advice from a commission-based industry to a fee-based profession.
Paul Green, portfolio manager at Green Private Wealth Counsel with Harbourfront Wealth Management, is worried about what closing the DSC door for young advisors might mean for entrepreneurship in the industry as a whole. While he says a DSC ban makes sense for established advisors who should have transitioned to a fee-based model already, he suggests allowing advisors to use DSCs during their first five years of practice, as a means of generating cashflow.
Green asks: "If you are entrepreneurial and you want to start in this business, how are you going to make a living if there isn't a way to make those commissions on the investment side?"
While selling insurance or banking products might offer a solution, Green says he's concerned about losing the investment side in budding practices. While he accepts De Goey's alternative of starting in established independent practices could be viable for some young advisors, he notes that it's unlikely they'll be able to succeed those senior advisors and become business owners soon. That's because, he says, established advisors make a good living without having to work terribly hard. It's a job that many advisors choose to do well into their seventies, and a young advisor who joined a practice to take it over one day might not want to wait 25 years to become a business owner.
De Goey agrees that the career longevity of advisors may be a hurdle for young players in the industry to overcome, but he says that in the interests of investor protection, a DSC ban must come soon. With markets hitting record highs while their underlying economies languish in a generational recession, he is sharing concerns that we did not actually hit bottom in March and another significant market crash is looming. In such an environment, De Goey says a "non-decelerated" DSC ban will serve to protect investors and ensure that their money is going where it should, not to the highest commission paying funds.
Green, however, thinks a sped-up ban would be particularly hard for young advisors because of another ongoing contemporary issue: COVID-19.
"Producing during this pandemic is exceptionally difficult," Green says. "If you put a rookie in the mix that needs to build their business and in addition, we're going to slap this [ban] even quicker, that's a one-two blow. If I were to think about starting this business during this period right now and then strip the DSC, that'd be tough slugging."