Ottawa-based tech firm regains favour among investors and is said to have 'more room to grow'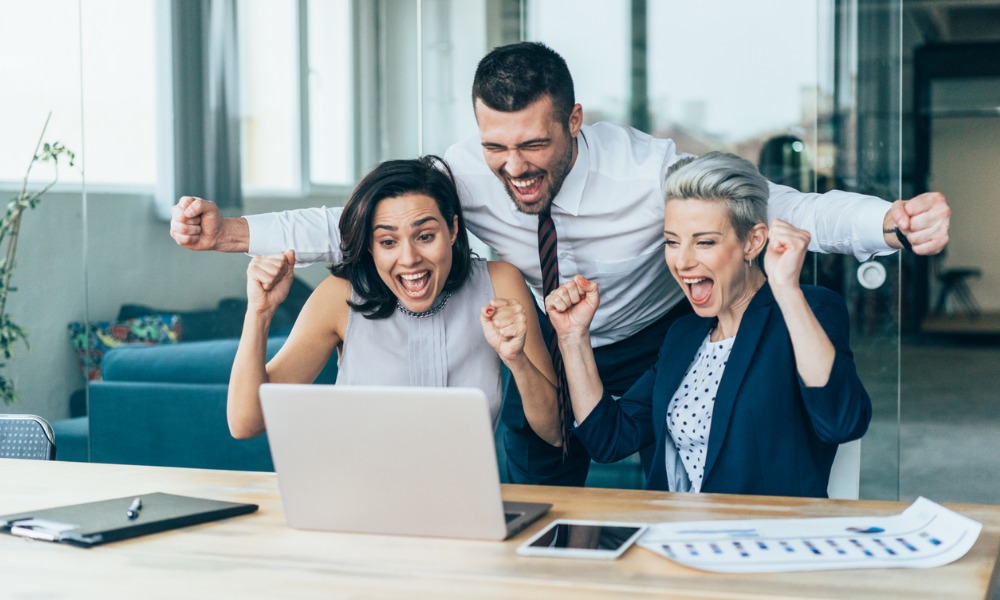 Shopify appears to have put a late-2019 swoon in its rearview mirror as shares of the company touched a new all-time high.
Shares of Shopify peaked at $549.85 in morning trading on the TSX before pulling back to around $543, reported the Financial Post. The company's previous record close of $541.49, which came in August, was reduced by about 31% after a selloff triggered by its early September acquisition of 6 River Systems, which makes autonomous robots for warehouses, for US$450 million.
The pullback deepened later in the month when the company raised US$634 million in a stock offering, and finally bottomed out in early November. Since then, it has rallied to erase all those losses to become the tenth largest company on the TSX by market capitalization at around $62 billion, narrowly trailing the Bank of Montreal.
Shopify's run isn't over, according to National Bank analyst Richard Tse. In a research note last week, he highlighted additional opportunities afforded by the 6 River Systems acquisition as well as the build-out of the Shopify Fulfillment Network, which he expects could drive incremental revenue growth of roughly $500 million by next year.
Considering that future revenue, as well as a possible expansion of Shopify's fulfillment network for same-day or next-day delivery — a move that would require around 80 fulfillment centres across the U.S. and over 200,000 autonomous robots, according to Tse — he increased the National Bank target for Shopify from US$400 to US$450 on the New York Stock Exchange.
"With 270,000 robots to be deployed, we estimated the total cost 'savings' for a fully automated fulfilment network with maximum delivery speed and coverage could be as much as $1.6 billion," he said.
On Tuesday, Shopify was fetching around US$418 per share in New York.