Concerns still linger, says strategist, while oil struggles hurting domestic economy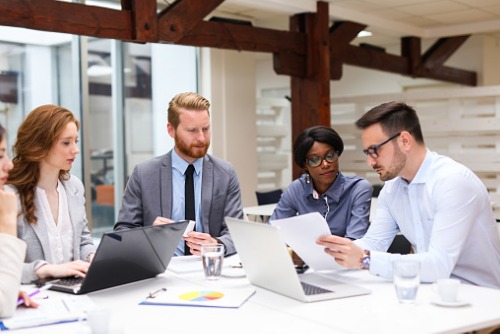 The new trade deal might be a boon for the economy but there is work to do before it positively impacts equities.
That's the view of Kurt Reiman, managing director and chief investment strategist for Canada at BlackRock, who believes the uncertainty overhang has caused businesses to take a pause when investing, impacting the supply chain at a time in the expansion when he expected Canadian CapEx to be stronger.
The new United States-Mexico-Canada (USMCA) deal is a positive agreement at the margins, said Reiman, but warned investors there remains significant concerns.
He said: "A couple of things still linger – steel and aluminum tariffs have not been removed and Canada still has the reciprocal tariffs in place. That has to be resolved. If that is removed, it helps the equity markets push higher."
Attention now shifts to the US-China dynamic and Reiman is adamant that it's not just worries over interest rates that are keeping equities in check. He believes the US administration's "laser-like focus" on China and the trade tensions around it are affecting equity markets.
He said: "The administration wants a fair-laying field for global firms operating in China so that they are not subject to these rules of forced-tech transfer – that to me is the end game; that's the goal.
"Tariffs are part of it to the extent that China and the rest of the world can sit down and say China is not playing by the rules but is benefiting and that needs to change. If China can make some concessions on this side, I think then you'll see these tariffs get rolled back."
Reiman also pointed to oil as a domestic issue that is keeping the lid on Canadian equities, adding that the price of a barrel is up everywhere this year except here. However, he said a narrowing of the discount with West Canada Select would be a boost.
He said: "I do think, globally, energy is a sector that stands out as a sector that is particularly cheap. Value has not been rewarded until just recently and even then I don't know if it's been a buy value trade as much as a sell-growth story.
"But energy has got a lot of value – I would say higher oil prices gives it the pulse. We've seen upward revision to earnings over the past three months – that's not just true where oil prices are higher, that's also true in Canada and so if we get any narrowing of this discount with West Canada Select, I think that would be positive for the energy sector. But, again, value is very much out of favour, not necessarily the style that outperforms in this phase of the market.
"We are actually rather more focused on quality, which tends to be companies that have high cash balance, low debt and good return on equity. That's not typically the description you would give to energy companies.
"There is an element of cash flow here and I don't think you should ignore it. And if Brent were to stay in the 70s, I think that would be sufficient for the energy sector to play some catch up here."