Its assets under management could reach $140 billion after the completion of the deal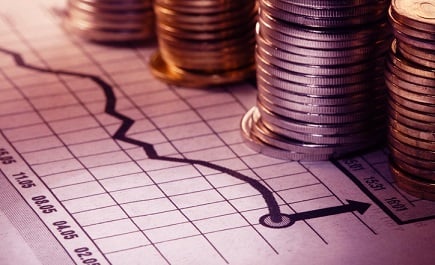 There is nowhere to go but up for CI Financial's assets under management (AUM), recording a 7.9% growth from last year.
The latest monthly data from the group showed that its assets under management grew to $121.4 billion in September, up slightly from August's $120.5 billion. During the same period last year, the group recorded an AUM of $112.5 billion.
Its overall assets reached $162.1 billion in the said month, partially due to the 1% growth in its assets under advisement to $40.7 billion.
On a quarterly basis, however, CI's average AUM for the third quarter was only $120.3 billion, over $2 billion short of the past quarter's $122.7 billion.
Nonetheless, the effectivity of the group's acquisition of
Sentry Investments
Corp. and its subsidiary
Sentry Investments
Inc. will bring CI's AUM to roughly $140 billion, pushing total assets to around $181 billion.
CI CEO Peter Anderson noted that acquisition will increase the company's earnings per share as the addition of Sentry Investments expands the group's product offering and enhances its advisor-client relationships.
"Our greater size and scale will allow for additional investments in operations, product development and enhanced service to our clients," he commented.
CI announced the planned Sentry takeover in August. Following the announcement, it has secured long-term financing through a $250 million debenture offering.
For more of Wealth Professional's latest industry news, click here.
Related stories:
Sentry Investments names new CIO
CI to issue debt securities to fund Sentry acquisition