Local police are reportedly unable to pursue a case against the unregistered accountant who mediated the agreement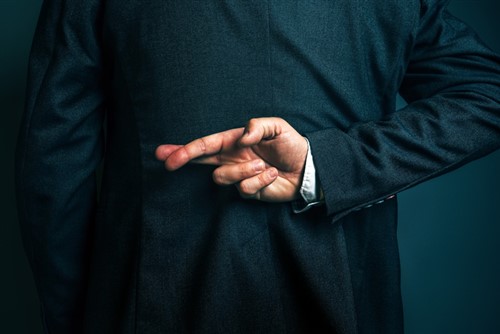 A Kingston, Ontario senior lost $250,000 in a "questionable" financial scheme that his trusted accountant encouraged him to invest in — and local police said they couldn't pursue a criminal investigation.
The loss was discovered in 2016 by Diane McEwen-Loveys, the daughter of Mendal McEwen, when he was being placed in long-term care due to dementia. According to CBC News, she found a "participation agreement" from 2008, which had her father's signature, as she was going through his documents.
"It quickly became clear to me that something was very wrong," said McEwen-Loveys, who noted that the agreement lacked "standard wording that's required for that type of documentation." It had been arranged by her father's long-time accountant, Douglas Raymond.
Based on the scant details in the document, McEwen had paid $250,000 to New Dawn International, a financial corporation operating in "the Principality of Hutt River" as part of an "aggressive alternative income strategy program" with an expected return of 24% per annum.
McEwen-Loveys was unable to find any statements or prospectuses, but she unearthed a wire-transfer record for $250,000 made by her father on the same day he signed the agreement; because he had taken the amount from his registered retirement fund, McEwen incurred a hefty tax bill. Since banks aren't required to keep records for more than seven years, she couldn't determine to whom or where the money went.
She also found two emails, dated 2010 and 2011, in which her father asked Raymond for some of the money he had expected from his investment. Both times, Raymond replied that the investment was not in a positive situation and cash flow was not positive.
After contacting various securities regulators, McEwen-Loveys confirmed that the investment was not registered in Ontario. She also found out from the Chartered Professional Accountants of Ontario that Raymond was no longer a registered accountant, and had not been when her father took out the amount from his nest egg.
In a recorded telephone call, McEwen-Loveys confronted Raymond, who said that he couldn't discuss the investment because it was "complex" and information about it "is not available." She turned to Kingston police, but they determined that they couldn't pursue a criminal investigation; an email from a constable said that while the scheme was "questionable to say the least," McEwen's dementia prevented him from being "a viable witness/victim."
McEwen-Loveys has not given up hope. She is now working with three law students from the Investor Protection Clinic at Toronto's Osgoode Hall Law School, who are working on a narrative that would persuade authorities to get on the case.
"I see my father being victimized, and I don't want that happening to anyone," she said. "At this point, it's really about ensuring this doesn't happen to others."
Follow WP on Facebook, LinkedIn and Twitter