Aside from reduced trading fees, a growing segment of users want frequent high-quality contact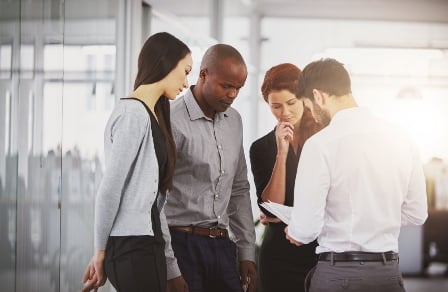 For a time, digital brokerage firms could satisfy their users only with the promise of low-cost access to investment options. But investor expectations from financial-services firms are changing — and that means shifting playing fields and goalposts for digital firms too.
The recent JD Power 2018 US Self-Directed Investor Satisfaction Study recognized that self-directed investment platforms no longer just cater to investors wanting to avoid high-brokerage fees through a do-it-yourself platform. Today, they also serve users whose needs, preferences, or wealth levels are not well-aligned with traditional full-service brokerages that are increasingly focused on higher-asset clients.
"As traditional full-service financial advisor businesses have increasingly set their sights on the high-net-worth investor, many firms are deploying centralized advisor call centres to serve the needs of mass affluent investors who are looking for professional guidance," said Mike Foy, senior director of the wealth management practice at JD Power. "But this is often limited to infrequent, reactive communication that fails to address an investor's personal needs and goals."
Among investors seeking guidance from their brokerage firms, JD Power found an overall satisfaction score of 758 out of 1000 in cases where no advisor contact was provided. The score improved to 810 among those that got reactive contact, and rose further to 850 when an advisor proactively reaches out at least once to them. Users were also more satisfied with discussions covering multiple client-centric topics such as their financial needs and goals (878) than with discussions that were limited to investing issues (799).
Looking at trading fees, the study found 24% of investors seeking guidance were aware of a decrease in their trading fees, and 34% said their trading fees had gone below US$5. Investors that saw a reduction in fees were significantly more satisfied compared to those that didn't see fee reductions.
And mobile usage has grown considerably — especially among millennials — to include 70% of all self-directed investors. But among self-directed investors that did not seek professional advice, satisfaction with the channel was reportedly 51 points lower than phone and web satisfaction; among advice-seeking investors, mobile scored 45 points lower than phone and web channels.
The study looked at eight factors that drive users' satisfaction with their self-directed investment firm:
Firm interaction;
Information resources;
Product and service offerings;
Account information;
Financial advisor (among guidance-seeking users only);
Commissions and fees;
Investment performance; and
Problem resolution
Among both advice-seeking and pure DIY investor segments, Vanguard got the highest overall satisfaction rating.