When it comes to the young mobile-dependent generation, many are falling short of expectations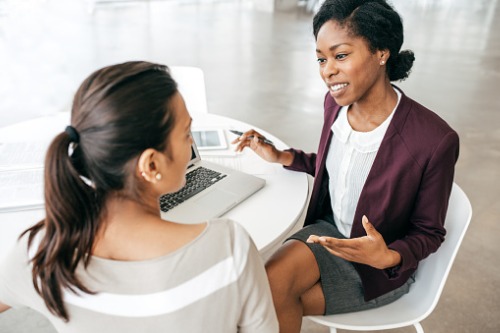 While they have not been able to overthrow human investment professionals, robo-advisors have gained a substantial foothold. A crucial part of their rise has been adoption by millennials, who are more willing than their older counterparts to use tech platforms in making investments.
That youthful willingness to explore is good for the whole robo-space — but not necessarily for the individual firms. According to the newly released J.D. Power 2019 Canada Self-Directed Investor Satisfaction Study, 27% of millennial investors are thinking about switching providers in the next 12 months.
The survey found that engagement with financial firms tended to vary across generations, with millennials tending to be more dependent on technology than older investors. Boomers favoured tablets, but millennials were more reliant on phones for a wide array of transactions beyond trading and checking account balances.
"Many investment firms are missing the mark with younger investors when it comes to digital, especially in the mobile experience category," said Michael Foy, senior director of Wealth & Lending Intelligence at J.D. Power. "Millennials are expecting a seamless digital experience, regardless of the platform."
The study found that millennial investors were less engaged with providers on the web as mobile-based activity rises; over the past 12 months, millennials averaged just 20 online interactions, as opposed to 35 for boomers. The younger generation have a clear inclination toward mobile as 80% of millennials who execute trades on self-directed platforms use their phone, as opposed to just 47% of boomers.
"The expectation of young investors is to have a mobile experience that offers full functionality to do anything they can on the website, whether that means executing trades, transferring funds, reviewing their portfolio, or even using tools," Foy said.
In the case of some millennial users, their disappointment with platform functionality could come from a lack of understanding. Just 30% of millennials and 29% of investors overall indicated that they completely understood what mobile features and services were available to them. That gap, J.D. Power said, represents a big opportunity for firms to drive greater engagement.
The study also uncovered improvements in another key area of user satisfaction. It found that 50% of self-directed investors in Canada "completely" understood the fees they were paying, as opposed to just 34% in 2015. But there was a divergence between age groups: just 34% of millennials said they completely understood their fees, as compared to 58% of boomers. That gap, J.D. Power said, likely accounts for lower fee satisfaction among millennials.
A greater degree of diversity was also found among millennial self-directed investors. Based on the firm's findings, the group was:
More likely to be more aggressive with their investments;
Likely to be female;
More likely to have a college degree;
Less likely to be white; and
Less likely to be married
"Investment firms' efforts to capture individual client circumstances and preferences to personalize the experience become more essential as clients become more diverse," the firm said.
Follow WP on Facebook, LinkedIn and Twitter