Wealth Professional Canada is looking for 5-Star Advisors – do you fit the bill?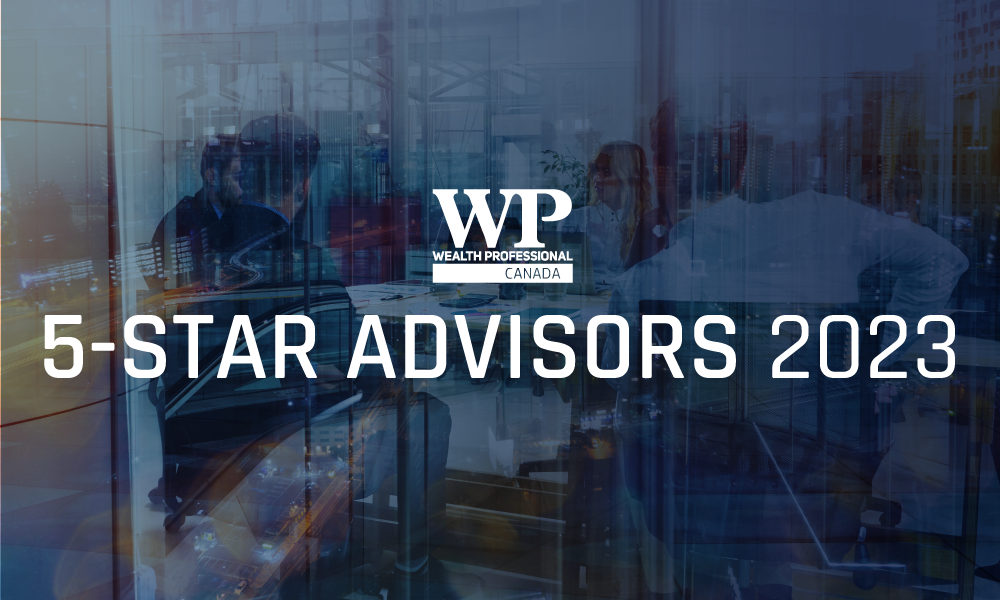 The search is on for Wealth Professional Canada's 5-Star Advisors.
Do you have what it takes to make the list? Do you offer top-level customer service, a stellar portfolio performance, proficiency in product knowledge, and other characteristics that demonstrate excellence? If you have these features, you might qualify for WPC's selection of the industry's best advisors.
Share this survey with your clients and ask them to recommend YOU to be in the running as one of Canada's 5-Star Advisors before the deadline this Friday, February 17.
More than a valuable opportunity to be recognized in the Canadian financial services space, a place in this prestigious list is a testament to your professional dedication and concern for the client base you have cultivated over the years.
The 5-Star Advisors 2023, proudly supported by the Canadian Association of Alternative Strategies & Assets (CAASA), will be featured on the Wealth Professional website in May.