The bank is joining two of Canada's Big Six banks in opting out of the industry-funded resolution body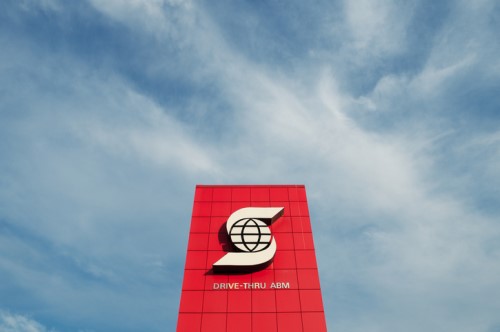 The Ombudsman for Banking Services and Investments (OBSI) will have less enforcement authority over Canada's financial industry on November 1.
That's the date the Bank of Nova Scotia said it will stop using OBSI's services to mediate complaints with retail banking clients. With this decision, the bank is set to turn to alternative processes in resolving relatively small customer disputes and deal with complaints that are best resolved without engaging the legal system.
"We are disappointed with the bank's decision, but we understand that, under current banking rules, they have the right to make the choice," OBSI spokesperson Mark Wright told CBC News.
Bank customers' concerns are not necessarily referred to OBSI right away. Instead, many complaints are submitted to the bank itself, after which they are handled by an internal ombudsman affiliated with the firm. If the concern has been escalated and the customer is not satisfied with the response, they can take it up with OBSI — assuming they file their complaint in time.
In its latest annual report, OBSI said it recommended a total of $165,023 be given to wronged bank customers, with $17,653 as the largest recommended award. Each ruling from the ombudsman is non-binding — which has led to accusations that it lacks teeth — but it can award up to $350,000 in a given case, and can name non-compliant firms on its website.
The body also gets funding for its operations from the industry, receiving more than $1.1 million in funding from the big banks last year, though it's still considered an independent mediator. In 2017, it received 260 complaints about Scotiabank, CIBC, and Bank of Montreal, and decided in favour of the customer in 49 of the cases.
In walking away from the OBSI resolution process, Scotiabank is following the footsteps of Royal Bank of Canada and Toronto-Dominion Bank, which chose to stop participating years ago. The two breakaway banks currently use the ADR Chambers Banking Ombuds Office or ADRBO, another third-party firm, to resolve small disputes with clients.
"[OBSI's] not perfect but it's open, it's transparent, it's independent and it's fair to the extent it can be," remarked John Lawford, executive director of consumer rights group the Public Interest Advocacy Centre, in an interview with CBC News. "It's not toothless … if people gave it a chance it wouldn't be."
Citing concerns over lack of transparency at ombudsman alternatives, Lawford said he would support granting more enforcement powers to OBSI. "[Customers of Scotiabank] will unfortunately I believe have less success with their banking complaints and be dissuaded from bringing them," he said.
While Scotia's banking customers will no longer be able to turn to OBSI in November, clients of the firm's investment arms still have the option. Still, Lawford has concerns for the broader industry.
"I'm concerned because I don't see any rational reason ... why BMO and CIBC wouldn't follow them out the door within months," he said.
Related stories:
$500K inheritance languishing at US border after almost a year
OBSI reports uptick in consumer complaints