Small business lender Thinking Capital is in for a major boost as big bank partners up credit facility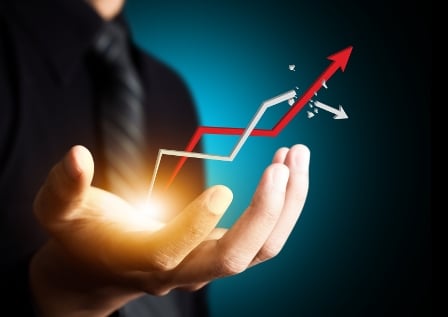 In a further sign of the growing ties between the Big Five and Canada's FinTech companies, CIBC and Scotiabank have agreed to extend the credit facility of small-business lender Thinking Capital to $125 million.
The change more than doubles the lending facility of the Montreal-based online firm.
Canada's banking institutions have moved to embrace the burgeoning FinTech sector as more consumers move away from traditional banking and toward online and mobile services.
Announcing the deal, CEO and co-founder of Thinking Capital Jeff Mitelman revealed how the partnership with the two banks will benefit a raft of small business owners.
"We are grateful for the continued support of our Canadian banking partners," he said. "Working together, we are transforming the landscape for small business borrowing in Canada. We've seen a 40 per cent year over year increase in financing demand and today's announcement reinforces that the financial community recognizes the benefits of FinTech in the Canadian marketplace."
Established in 2006, Thinking Capital has provided over $400 million to 10,000 businesses across Canada since its inception. Although major conglomerates and corporations dominate the headlines in Canada, small businesses in fact represent more than 98 per cent of businesses nationwide, providing close to 70 per cent of total private sector jobs, according to Industry Canada. These firms often require external financing to stay in business and entities like Thinking Capital are filling that void.
Previously the firm had a debt facility of $50 million, so the increase to $125 million changes its lending capabilities significantly. As such, it will increase financing for loans of between $5,000 and $300,000 to small business owners. Where FinTech companies like Thinking Capital excel is the speed and ease in which these loans are issued – all are processed online in as little as 24 hours with no upfront collateral required.
Harnessing technology in such a way is what is attracting the likes of CIBC and Scotiabank, but all of the major banks are currently undergoing a repositioning of their retail business towards FinTech.
BMO for instance recently announced plans to reduce its workforce by four per cent as its customers switch to online and mobile banking in ever-increasing numbers.
Related Links:
Study launches into Canada fintech industry