Some advisors are taking digital tool beyond the investment management aspect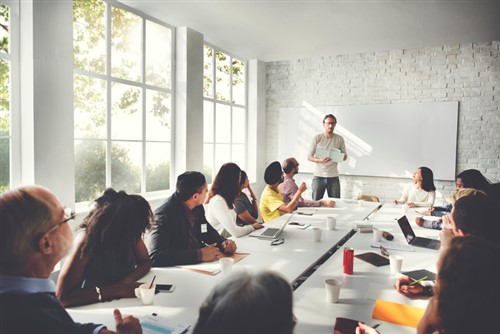 Robo-advisors, with their low fees and access to easy diversification, are becoming more and more appealing to retail advisors looking to invest. To fight back, some financial advisors are looking for ways to get a more sophisticated edge.
At New York-based Heron Financial Group in the US, which manages US$300 million, firm president David Edwards is looking at different software systems that can enhance account aggregation and asset allocation process, according to Financial Advisor IQ.
With an app called Mobile Assistant, Edwards can convert client meetings into notes that can be easily disseminated through Redtail, the firm's CRM system. It also helps Edwards in automating client reports. "Previously if I had meetings at 9:30, 11:30 and 2:30, by end of day I couldn't remember what I had agreed to do," he told the news publication.
At Illinois-based Savant Capital, which manages over US$5 billion, tech experts are writing custom algorithms that bridges gaps between core financial planning suites and individual apps. "Where the magic starts is when human advisors can convert most of their complex advisory services to technology in a seamless fashion for clients," said Savant CEO Brent Brodeski.
Brodeski hopes that by year's end, the firm can beta-test a robo-style program they're developing to extract key information from a client family's tax returns. "Its engine is built to identify different tax opportunities based on all of that information and create a report for advisors to go over with their clients," he said.
The firm is also tinkering with an estate-planning tool uses data from internal client reporting software, CRM data, and core financial planning databases to uncover options such as using charitable trusts or living wills and taking advantage of philanthropic opportunities. The tool generates a report that advisors can use to inform their analysis or educate clients.
Finally, Tri-Star Advisors, which mainly uses the eMoney Advisor planning tool from Fidelity, is using new algorithms that are being integrated into core off-the-shelf financial-planning suites, particularly ones that can compare and recommend different strategies in minutes.
"The beauty of dealing with areas like tax and estate planning is that in many cases there are legal requirements which make answering specific questions a rules-based proposition," said Jonathan Swanburg, an advisor at the $150-million firm. The issues eMoney's algorithms can handle include the creation of trusts, changes in tax circumstances, and modelling of charitable contributions.
"Everyone does the investment side of things now," Swanburg said. "It's like putting steak on the table as your main course – you need to do more than the Betterments of the world."
For more of Wealth Professional's latest industry news, click here.
Related stories:
Inside Canada's robo-revolution
Canadian investment firm announces robo-advisor partnership