Customer satisfaction in Canadian banks improved in 2013, but more people see banks as lagging in innovation and customer focus. The Big Five are also underperforming mid-sized rivals.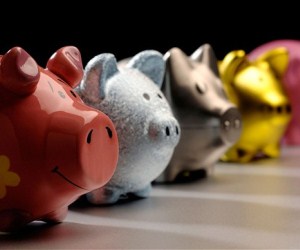 Overall customer satisfaction with Canada's Big Five and midsize banks increased in 2013, driven primarily by customers' increasing understanding regarding fees and services. However, customers were more inclined to see banks as being profit driven, lagging in innovation and not customer focused.
The J.D. Power 2013 Canadian Retail Banking Customer Satisfaction Study, now in its eighth year, found that overall customer satisfaction among retail bank customers in Canada increased 19 points to 772 (on a 1,000-point scale), compared with 753 in 2012.
Among the Big Five, ratings were highest for TD Canada Trust. With a score of 781, TD was above the Big Five average of 765. BMO Bank of Montreal had 765, RBC had 763, Scotiabank 759 and at the bottom was CIBC with 750.
Satisfaction was highest at mid-sized institutions: 839 for ING Direct, 787 for President's Choice Financial and 783 for National Bank of Canada. The average satisfaction ranking for mid-sized banks was 778.
The rankings for the banks' retail operations don't align with JD Power's separate rankings of their full-service investment arms.
In 2012, among the Big Five's branded wealth units TD Waterhouse was top with 731, ScotiaMcLeod followed with 728, RBC Dominion had 726, CIBC Wood Gundy 723 and BMO Nesbitt Burns at 702. The list was topped by Raymond James at 754 and Edward Jones at 735.
The 2013 investment services rankings are expected in August or September, a spokesman said.
Despite an increase customer satisfaction, 32% of Big Five customers perceived their bank as being more profit driven and less customer focused, up from 24% in 2012. Among midsize bank customers, 19% shared this sentiment, compared with 15% in 2012.
Retail banking customers in Canada have high expectations when it comes to using technology to conduct their banking business, and banks may not be meeting these expectations. In 2013, 58% of customers perceive their bank as being technologically innovative, down from 66% in 2012.
The study notes that Canada's banks have been slow to introduce and promote mobile offerings. Mobile penetration is only 8% in Canada compared with 18% in the US.