Research suggests that standing out in a crowded marketplace will require that advisors adhere to a higher standard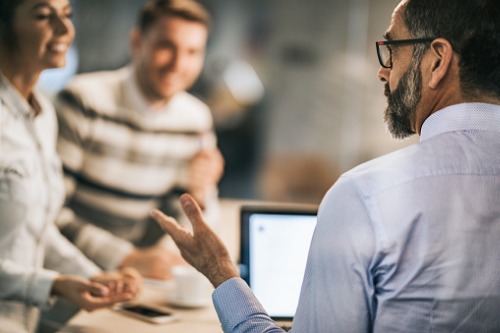 Financial advisors to high-net-worth households in North America can give themselves a collective pat on the back for fostering a high level of satisfaction and engagement among their clients. But what's good for the whole industry isn't necessarily good for any one member who wants to build relationships with the financial elite.
That was the finding of the latest High-Net-Worth Investor Research 2019 report from the Investments and Wealth Institute, released at the Annual Conference Experience (ACE) recently held in Las Vegas, Nevada. It gathered input from just over 1,000 North American HNW investors, including 578 from the US and 425 in Canada, all of whom worked with a financial advisor.
"According to the survey, 91% of clients are somewhat or very satisfied and 89% of clients are somewhat or extremely likely to continue to work with their advisor," the institute said.
While those numbers are good for high-net-worth clients overall, they represent a challenge for advisors who want to stand out. Those looking to scale up in the upscale space should realize that client satisfaction is just table stakes at this point — and getting ahead means going beyond.
"You can't bring the same set of knowledge and skills and services to a high-net-worth client as what you may have brought to traditional clients," Sean R. Walter, CAE and CEO of the Investments and Wealth Institute, told Wealth Professional. "As an advisor, if you're looking to upscale your client base, then you'll have to upscale your skills and technical knowledge."
The poll respondents identified trustworthiness (87%), having high ethical standards (80%), acting in their best interests (80%), and being knowledgeable (77%) as their foundational requirements for an advisor. Another important point: maintaining the confidentiality of client information (78%), which reflects the broad rise in the importance of cybersecurity.
Beyond that, the research identified four additional drivers that so-called engaged clients — those who are loyal, satisfied, and willing to refer their advisor to others — prized more highly compared to all clients. From lowest to highest in terms of relative importance, those factors were taking a personalized approach; demonstrating advanced capabilities; delivering exceptional service; and providing meaningful guidance.
Professionals who can tick all those boxes, according to the institute, are considered "exceptional advisors," and producing such talent requires considerable investment in personnel certification. Walter noted that within the alphabet soup of designations in the industry today, the CFP has become a staple ingredient, and wowing clients requires offering something with more specialized constituents.
"The product is the advisor, and the advisor, to put a fine point on it, is their knowledge and skills and technical capabilities," he said. "They really have to invest in those in order to move up the ladder and serve high-net-worth clients with broader and deeper expectations."
Focusing on advanced and voluntary education obviously results in more meaningful service to existing clients, but it also plays an important role in attracting new clients, as evidenced by the three quarters of high-net-worth clients who said designations and certifications would be important to decision making if they were choosing an advisor today.
But simply having advanced designations to flaunt isn't enough. To be truly exceptional in a client's eyes, advisors have to help understand what those designations really mean. Among all the survey participants, 67% said that it was important to understand what the designations and credentials their advisor holds mean to them as a client.