Wealth management arm of bank to pilot new technology that can guide clients' investment decisions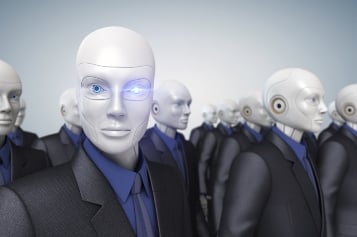 IT seems it's impossible to keep robo advisors out of the headlines as now, one of the largest banks in the country turns to the new technology to assist it with its wealth management arm.
The Royal Bank of Canada has decided to pilot FutureAdvisor, which uses algorithms to help guide investment decisions and was purchased by BlackRock in 2015.
It is hoped that the technology will reel in new customers as the company has recently made a deal with BBVA Compass to give its customers platform access, and it is now working with its wealth management arm in the USA to further capitalise on the service.
So how does it work?
Using the Royal Bank of Canada's investor gateway, the bank becomes the custodian of client assets meaning it takes care of tax documents, statements, trade confirmations and so on. At the same time, however, FutureAdvisor will offer a digital advice service that is meant to be based on a holistic examination of the client's portfolio. This will include guidance on when it is the right time to make various investment decisions.
The idea is that the service will target clients who are just at the start of their wealth building and are happy with automated strategies. They are seen as not necessarily needing a dedicated financial advisor.
According to
John Taft
, the CEO of Royal Bank of Canada Wealth Management in the USA, the digital service "will never be a replacement" for the service and personal relationships that financial advisors can provide. However, he believes that many investors want different choices and that this offering will appeal to a broader range of clients.