The head of Richardson GMP says that more acquisitions may be in the offing and that he has specific types of businesses in mind. Could your firm be a target?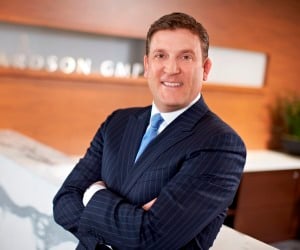 Richardson GMP's takeover of Macquarie Private Wealth shocked the industry – and advisors at both firms – but president and chief executive Andrew Marsh tells Wealth Professional that there may be more deals in the offing, and which types of firms he would be looking to buy.
"We've always had our attitude toward growth focused on three things: one is recruit one advisor at a time; provide the tools and resources for advisor teams to grow organically; and the other is to be opportunistic when consolidation opportunities come our way," Andrew Marsh, president and chief executive of Richardson GMP told Wealth Professional. "I don't know whether one will come our way again; we're also very choosy as to what fits our model and making sure that we don't dilute our brand."
Richardson GMP last week announced that it has reached an agreement to acquire Macquarie Group's Canadian retail business, Macquarie Private Wealth for approximately $132 million, funded by an equity offering on a private placement basis. Upon completion of the transaction, Richardson GMP will have $28 billion in assets under administration, combining the roughly $15.1 billion Richardson GMP AUM with Macquarie's $12.6 billion.
Marsh said that the firm would be most interested in targets where there are proficient portfolio managers, though there may be some – but not many – Investment Industry Regulatory Authority of Canada (IIROC) member broker firms that would be a good fit.
"I think the firms that fit our brand are as much the investment counsellors as they are the IIROC dealers. There are fewer and fewer IIROC dealers that would fit," said Marsh. "There are a number of them, but I also think there are a number of investment counsellors and portfolio managers out there who would have set up their own individual shops, but are now looking at all of the regulatory and technological complexities that have grown into their business and are can appreciate a firm that supports the portfolio- manager platform as well as anyone else."
The full exclusive interview with Marsh will be published in the premier issue of Wealth Professional magazine. To ensure that you receive your copy, sign up for a free subscription.