A recent study of high-net-worth individuals should serve as a wake up call for wealth-management firms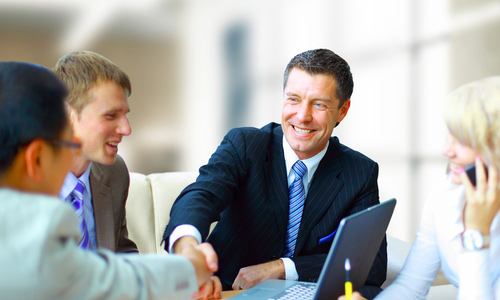 It's time for advice firms servicing high-net-worth clients to step up their technology game.
That's one of the main takeaways in the 2017 World Wealth Report from global consulting firm CapGemini. From a survey of over 2,500 high-net-worth individuals (HNWIs) covering 19 major wealth markets, the firm found that 56.2% are open to using so-called BigTechs — data-driven technology firms like Google, Amazon, Apple, and Facebook —for wealth-management services.
Such firms have not had a presence in the financial industry, but CapGemini reported that 78.3% of wealth-management firms see BigTech entry as a certainty or strong possibility. Incoming tech players could also increase competition by raising standards; among HNWIs, 64.2% reported high expectations of increased efficiency from BigTech firms in wealth management, and 54.4% said they had high expectations of increased transparency.
This is a problem for wealth firms, which have had trouble adjusting to tech; CapGemini said analysts evaluating wealth firms' efforts at implementing hybrid advisory services gave them an average score of only 2.7 out of a possible 7. HNWIs also see hybrid advice as a strong value-add, with 71% saying it was significant in a decision to consolidate assets in their primary wealth manager.
Despite the growing focus on technology, it might not be so easy for BigTech firms to snatch clients away. CapGemini found that 60.2% of HNWIs prefer to work directly with a wealth manager during the early stages, when financial goals and risk tolerances are being established. The preference for hybrid advice becomes stronger later on, when the relationship shifts more toward tracking performance and calibrating plans.
Acceptance of hybrid advice was found to vary by demographic and region. The youngest HNWIs (those under 40 years old) prefer hybrid advice throughout their entire client lifecycle. Hybrid advice is also most embraced in Europe and the Asia-Pacific region (excluding Japan), where clients prefer hybrid advice in four out of five client life-cycle stages. North American HNWIs displayed the lowest levels of inclination toward hybrid advice.
For more of Wealth Professional's latest industry news, click here.
Related stories:
Why some clients prefer robo-advisors to humans
Wealth advisors still in demand from self-directed investors