Responsible investments are often disparaged but the numbers show the real truth about a class that's often outperforming traditional investments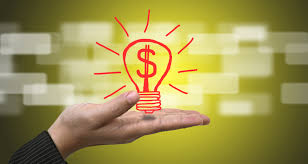 It's something that Deb Abbey has heard too often. The CEO of the Responsible Investment Association (RIA) is tired of hearing about the low returns on responsible investments (RI).
"It's a myth that responsible investments produce lower returns," she said. "There's a growing body of evidence that shows that responsible investments meet, and often exceed, the performance of traditional investments. It's a huge, untapped and rapidly growing market. And it's underserved."
A recent study commissioned by OceanRock Investments, showed that in addition to providing solid financial returns for investors, Canadian RI mutual funds outperformed similar non-RI funds on various risk measures 55% of the time.
"They also demonstrated that RI equity funds provide better downside protection than traditional equity funds," Abbey said.
Further, RIA's 2014 Canadian biennial asset trends survey, discovered that responsible investment assets had grown by a staggering 68% in two years. That's over $1 trillion in RI assets and it accounts for 31% of the Canadian investment industry. RI mutual funds grew by 52.3% versus 29.8% for all mutual funds.
As these myths get disproved, more and more advisors are hopping on the bandwagon. The RIA's advisor membership is growing rapidly and
CIBC Wood Gundy
recently joined at their highest level of membership.
"RI is becoming mainstream in Canada and around the world," said Abbey.
To help RI gain more acceptance, Abbey is one of the three member panel of judges for the WP Awards. This year, the independent jury also comprises Greg Pollock, President and CEO of
Advocis
and Robbie Wildman, Financial Advisor and Past President of
Advocis
.
"I think that it's important to raise awareness about the advisors who are doing this important work," she said.
Advisors will have their chance to be recognized for their work in
responsible investments
as well as across 18 different
categories
on June 2
nd
at the 2016 WP Awards at the Liberty Grand in Toronto.
"RI Advisors are educated and experienced in managing risks from environmental, social and governance issues," said Abbey. "That skillset is not widely available in our industry. I think that it's always good to recognize excellence."
Please nominate yourself or a colleague for our
Responsible Investing Award
or for any of our other
categories
.