Why regulators need to move away from the rules approach in order to promote 'fairness and efficiency' in capital markets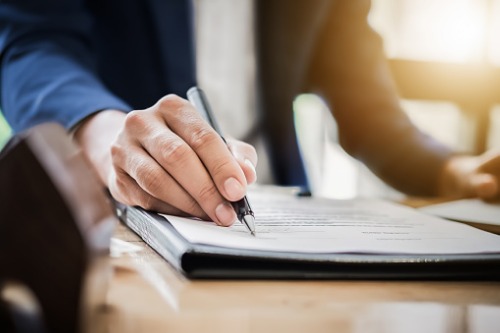 The industry should move away from its dense and restrictive rulebook and implement a more principle-based regulatory framework, according to a finance veteran.
At a panel debate presented by NEO Exchange titled Reducing the Regulatory Burden… Yes, But How? yesterday, leading industry figures voiced their opinions on how to ease the pressure on capital markets.
Sheila Murray, president, CI Financial, Rob Wildeboar, executive chairman and co-founder at Martinrea International, Jos Schmitt, president and CEO, NEO Exchange and Neil Selfe, CEO and managing principal, INFOR Financial Group dived into the issue after Anita Anand, J.R. Kimber chair in investor protection and corporate governance, had explained how the province's new government has kick-started a fresh push to reduce regulation.
Selfe admitted that 25 years ago he was one of those calling for more rules from the regulators. The intervening years and "wisdom", however, have led him to a rethink and he put forward some forthright views on the ineffectiveness of the current situation.
He said: "Today, we have more rules and I look around and say, to what end? We have independent dealers going out of business at a faster rate than any point since I've been involved in the capital markets and we have issuers that are opting not to go public …. because they can't stand the regulatory burden.
"Do we have less bad actors today as a result of all the rules and regulation than we did 25 years ago? I think, unequivocally, the answer is no."
Rob Wildeboer, Executive Chairman & Co-founder of Matrinea International provides a bit of humorous context, comparing the 3,300 page book of regulations for Canadian capital markets to his 3,000 page bible, meant to "regulate all of life." pic.twitter.com/nUinTgK5oF

— NEO Exchange (@Aequitas_NEO) May 7, 2019
Selfe stressed that one of the fundamental principles of the OSC is that all participants in the capital markets are obligated to promote fairness and efficiency, calling these "sandbox rules" and essential in order for people to call out malfeasance.
But he cast serious doubt on whether this is happening, highlighting two examples where the rules have failed to promote that fairness and efficiency, turning his ire on Canadian banks and then stock promoters.
The former, he said, engaged in the "commonplace" practice of tied selling and are able to stay away from helping entrepreneurs in emerging sectors and wait until the space develops before taking those clients and offering them loans that tie them to the investment banking world.
Selfe said this is against the Competition Act and has been ignored by governments at provincial and Federal level, something that has had a "detrimental effect" on the economy and on the formation of entrepreneurial business.
Stock promotion, meanwhile, is "rampant". He added: "Ten years into the bull market and they are able to comply with the rules in listing shell companies. In one particular instance, and I won't name names, the company has literally no business but they spent $15 million on promotion.
"The company has a $1 billion market cap, it has complied with the rules but is what they are doing fair and does it promote efficiency in the capital market?
"I would argue that in both instance, the banks tied selling and stock promoters, they are having a negative effect."
Selfe believes that bad actors across the spectrum are pushing the envelope when it comes to the rules. He added: "After 25 years of rules, rules, rules … let's just take it back to the general principles and give the OSC more teeth to go after bad actors by giving them more authority."
The OSC's Naizam Kanji, who is serving as the chair's special advisor on regulatory burden reduction, said the commission was taking a clear-eyed approach.
However, he recognised this was an "unprecedented opportunity" to become more proactive in adopting and adapting its regulations to a more dynamic and complex environment while still maintaining focus on its statutory mandate.
He said: "We are using burden reduction to modernise our approach to securities regulation so that it is responsive to changes to markets, technology and investment fairness.
"We have sought to obtain feedback from every aspect of the regulatory approach – how you make rules, how you administer rules and how you interact with market participants and investors."