A poll of workers shows increased anxiety as well as rising interest in one retirement-planning solution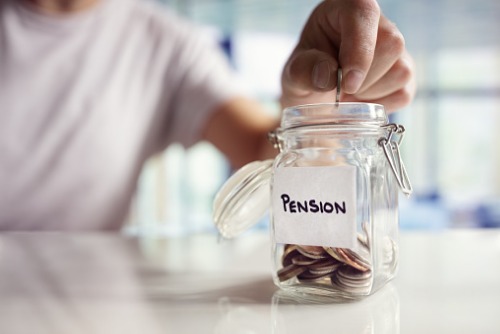 The challenging reality of turning savings into retirement income is starting to hit hard among workers, according to new findings from BlackRock.
In its latest DC Pulse Survey, BlackRock polled more than 1,000 defined-contribution (DC) plan participants along with 200 plan sponsors. Aside from a significant year-on-year jump in concerns about converting savings into retirement income, the poll found that overall confidence in retirement, which was previously on an upward trend, flatlined in 2019.
Among the responding workers, 62% said they were worried about the task of turning savings into income, representing a 14% increase from last year. Meanwhile, workers' confidence in their progress stayed relatively flat after several years of growth: 60% said they are on track to meet their retirement lifestyle goals, compared to 61%, 56%, and 52% for the previous three years.
"It's one of the toughest financial hurdles facing workers today - how to take hard-earned savings and create lasting income through retirement," said Anne Ackerley, head of U.S. and Canada Defined Contribution at BlackRock. "Even when workers are largely upbeat over their current financial situation, the thought of a secure retirement weighs heavily."
The survey also found women to be generally more concerned about their retirement: only 50% said they feel on-track, compared to 69% of men. But even as they reported more anxiety, women also showed more pragmatism in attempting to ease their concerns. Women were:
More likely than men (71% vs 59%) to say it would be helpful if their employer "automatically reallocates their assets to more appropriate investments for someone their age";
More likely than men (45% vs 38%) to say retirement income is extremely important in selecting a retirement investment; and
Less likely than men (52% vs 59%) to leave their plan after retirement, which could yield benefits such as competitive fees and fiduciary oversight of investments
The survey also suggests that female workers' retirement concerns aren't being addressed in communications. Women respondents were less likely than men to agree that their employer's messages "help me understand the benefits of my plan" (58% vs. 69%) and "help me decide how to manage my plan's retirement savings" (46% vs. 55%).
To help address retirement concerns, 59% of employer sponsors said they actively encourage participants to consider target-date funds (TDFs) to support their retirement needs, compared to just 39% who said so last year. An increasing consideration for participant outcomes has also apparently led to a reported change or addition of TDFs among 39% of sponsors in the past 12 months, which is one of the largest reported changes since the survey was launched.
In addition, around eight in 10 sponsors agreed that a TDF with a feature that generates guaranteed retirement income would benefit plan participants; in line with that thinking, 78% of sponsors agreed that their plan's current TDF can be used as a decumulation vehicle for participants in retirement.
The survey also found that participants are increasingly relying on their workplace plan: eight in 10 agree that having income-generating options in their employers plan would be helpful, and 65% said they'd save more if their plan had an option that provided guaranteed income.
Follow WP on Facebook, LinkedIn and Twitter