Investors are alarmed, but are struggling firms' woes self-inflicted?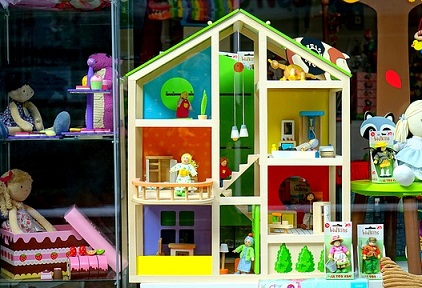 Toys "R" Us' woes signal an uncertain future for the toy retailer as it succumbs to the threat of e-commerce. However, players, as well as investors, are alarmed that this could be an indication of a calamity that industry has to face in the near future.
In the past decade, retailers have been suffering from lower footfalls as consumers spend more time e-shopping. CMC Markets UK chief market analyst
Michael Hewson
told the Financial Post that e-commerce has now affected general retail, especially those who have not adapted to what the likes of Amazon are doing.
Hewson said the biggest problems of the beleaguered toy retailer were actually self-inflicted, coming from the debt it had when it was taken private in 2005. The analyst pointed out that Toys "R" Us' margins have been under a perpetual pressure as it faced heated competition from e-commerce players and other bigger brands.
"This has been its biggest problem for the last 12 years and show why it has failed to deliver a profit in the last four years," he said.
Toys "R" Us submitted its Chapter 11 filing last week to alleviate its financial troubles amidst the blows from e-commerce players.
The filing for bankruptcy would give the toy retailer a chance to restructure its $400 million debt due next year.
For market watchers, this is particularly concerning given that the retail sector is about to enter its busiest time of the year during the holidays.
However, the so-called retail apocalypse may not be the case at all. According to a separate report from the Harvard Business Review (HBR), the problem is not with retail itself but with the inability of firms to adapt.
The report said the challenge is to see that physical stores are not just there to drive transactions. Stores are shifting to becoming a place where retailers build relationships, offer services, upsell, and solve queries -- things which cannot be done online.
The HBR noted that Toys "R" Us could have followed this model by setting up playrooms where children can test their latest collection of toys.
In the end, HBR concluded that for businesses to thrive, it has to address the shifting economics of retail instead of optimising an outdated business model.
For more of Wealth Professional's latest industry news, click here.
Related Stories:
Not the toy story you wanted to hear
Besieged retail space could drag down Canadian REITs