US market opened up after GGB acquires cannabinoid brand Xanthic and goes public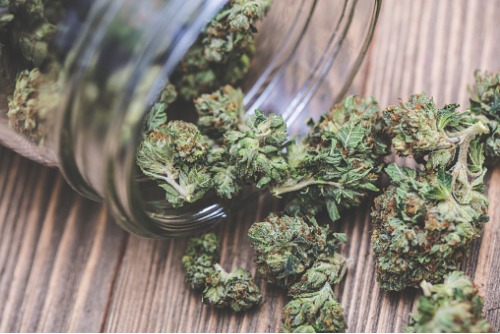 Renowned retailer Peter Horvath said his team's track record should excite investors after Green Growth Brands Ltd acquired cannabinoid brand Xanthic Biopharma.
GGB is a lifestyle-orientated consumer products company and will focus on building a retail network to sell cannabis-infused products. Its statement said it will leverage Xanthic's expertise in the science of tetrahydrocannabinol (THC) and cannabidiol (CBD).
The deal is expected to close during Q4 and shares will trade on the Canadian Securities Exchange (CSE).
Horvath described Xanthic as "small but mighty" with great talent and products based around water soluble powders that can bring CBD and THC to edibles and drinks.
He added that GGB and the equity the deal will generate will allow the firm to capitalize on upside potential and open up access to wholesale markets in the US and Canada.
He said: "I think our story is pretty early but our resumes are pretty strong. If we were to look at companies that have very high valuations based on the number of licences they own, they all have small ongoing businesses under $100 million but their management teams have no experience running anything.
"They have experience raising capital and they have experience promoting their businesses but they have virtually no experience of customers and we have a team that has been in a very competitive market and succeeded."
Horvath heads a staff with experience leading brands such as Victoria's Secret (himself), DSW and American Eagle. He believes cannabis is the emerging market, with 25 million potential consumers over the next three or four years.
He said: "Most of us have spent our entire lives in retail but we haven't experienced this. It wasn't like there was a four-year period where the number of people who wanted to wear t-shirts went up four times, so it is an exciting combination of capital, skills, know-how and market growth."
GGB's management, therefore, believes they have a real edge when it comes to retail principles. While rivals are focusing solely on product, Horvath said they are deficient when it comes to understanding the experience of the consumer and minimizing dissonance.
Getting the assortment of marijuana products right so a consumer can understand where everything is within eight seconds, for example, and avoiding clinical, time-consuming queues are just some of the practices that need to be implemented.
He also said he has unique insight into the change in consumer behaviour that has been going on for the past ten years.
He said: "Most conventional retailers are struggling to adapt their legacy stores and profits to remain relevant in this shift. We understand the shift. We have been with businesses who have navigated that this shift. Meanwhile, our competitors in the cannabis industry are emulating antiquated practices; what they believe are relevant practices."