A record turnout for CFP test-takers adds to 'growing number' of candidates pursuing certification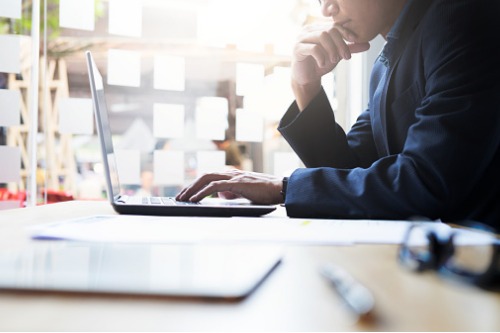 FP Canada has revealed the results for the most recent round of FPSC Level 1 and CFP examinations, held across Canada on June 6 and 7, respectively.
Out of the 1,351 candidates that reportedly took the exams, 634 wrote the FPSC Level 1 examination, including 512 first-time writers and 122 repeat examinees. There were a reported 77% of first-timers and 50% of returning test-takers who passed, leading to an overall pass rate of 71% for the FPSC Level 1 exam.
The most recent CFP examination, meanwhile, was taken by a record 717 candidates. That broke down into 513 first-time writers and 204 candidates who re-attempted the exam. First-time writers managed a pass rate of 68%, as compared to the 42% pass rate for repeat takers. Overall, 61% of those who sat at the CFP exam got a passing mark.
"It is encouraging to see a growing number of candidates pursuing CFP certification, which represents the highest level of knowledge and skills in the financial planning profession," FP Canada President and CEO Cary List said in a statement. "Congratulations to all successful exam candidates who are now one step closer to obtaining CFP certification."
The CFP designation is the most renowned and comprehensive in the financial planning profession. According to the most recent annual report released by the FP Standards Council, there were 16,404 CFP professionals and 1,973 FPSC Level 1 certificants in Canada as of November 2018. Last year also saw 588 newly certified CFP professionals and 745 FPSC Level 1 certificants.
The increase in individuals pursuing the CFP designation is a welcome development. Aside from the need for advisory practices to go beyond investment management, the latest statistics show that 9% of the CFP professional population were over 65 years old as of last year, with another 28% between 56 and 65 years old, and 33% more between 46 and 55 years of age.
As part of its push to be the leader in professional financial planning in the country, FP Canada is also replacing the FPSC Level 1 certification with the Qualified Associate Financial Planner (QAFP) designation effective January 1, 2020.
The QAFP certification — envisioned to fill a gap for clients with less complex planning needs who nonetheless need holistic financial strategies and solutions — will be granted to individuals who demonstrate appropriate levels of competence and professionalism; FPSC Level 1 certificants in good standing will automatically receive the QAFP designation.