With CRM2 poised to come into full effect in July, advisors can get ahead of the game by trying to close the knowledge gap with clients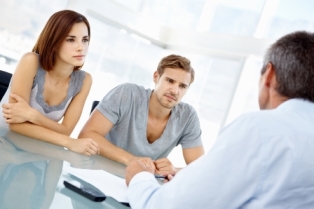 by Nicolas Heffernan
Educating clients is becoming increasingly important for advisors looking to thrive in the new wealth management landscape.
"There's a natural imbalance in an advisor and investor relationship," said Carol Lynde, President and COO of
Bridgehouse Asset Managers
. "The advisor has more knowledge and that's good and why clients go to advisors but there can be an uneasiness or intimidation on the part of the investor. They may feel a little more vulnerable because of a lack of knowledge. The more knowledge that your client has the more confident and comfortable they're going to be in the relationship they have with you."
Whether it be blogs or newsletters created by an advisor or simply sharing links to other content, these extra tools serve the dual purpose of not only educating clients but really showcasing the value add an advisor provides.
Bridgehouse is offering advisors new tools to help educate clients and reinforce the value of an advisor with its new "Value Dialogue" video series.
"Canadians are very modest and it's difficult for us to really articulate what that value is," says Lynde. "With CRM2 advisors really need to clearly articulate and get better at communicating that value. The videos can help advisors articulate their value and for investors to better understand that advisor relationship. We really encourage advisors to send out the link to an existing or a prospective client."
Especially given the downswing in the markets communication has never been more important.
"If you think about the recent volatility that we've had in the markets it's even more important now that an advisor be that trusted partner and be able to guide investors through a period such as we're experiencing right now," said Lynde.