Interest rates seen as a positive for real estate globally, while domestic market remains 'bifurcated'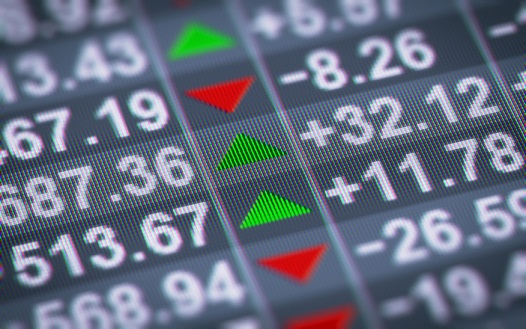 Timbercreek Asset Management has released its Global Real Estate Securities – 2017 Market Outlook. While many have expressed expectations of hard times for the sector, particularly on the heels of rising interest rates, the report showcases a sunnier attitude for the sector.

"[O]ur fundamental approach and valuation models suggest global REITs are priced to deliver an 8.5% to 10.5% total return," said the report, citing occupancy gains, more revenue from bringing in-place rents on expiring leases to market, and completion of existing development projects to name a few.

"In addition, we believe higher interest rates are not necessarily a bad thing for global REITs, insofar as they signal a brighter outlook for economic growth and a return to moderate inflation," the paper said. Citing historical data going back to 1976, the authors pointed out that REITs have historically performed well in environments where rising rates are accompanied by economic growth – a scenario that many market participants are betting on.

Declines in REIT prices, especially during the later part of 2016, have given investors cold feet with regards to entering the sector, but Timbercreek analysts see it as an opportunity for investors to buy low and win big. "As we canvass our key fundamental indicators, we believe global real estate is well positioned to benefit from another year of growing demand, modest supply and positive economic growth," they said, highlighting regions such as the US, Australia, Hong Kong, and Europe as hot spots with attractive valuations.

Speaking on the Canadian market, the analysts noted that steep declines in oil prices have created a bifurcated market, most starkly evident between Toronto and Calgary's office markets. "Demand for office space in Toronto is strong, driven by companies relocating to the city's core to attract employees, which is pushing rents higher," they wrote. "The environment in Calgary is starkly different. The drop in oil prices has caused demand to significantly contract."

In 2017, office landlords are expected to experience increased cash flows in Toronto due to higher occupancies and increasing rents upon expiration of leases, and the analysts are looking for signs of a bottom for the Calgary market this year. They hold a constructive view of retail sector real estate, "particularly REITs with portfolios concentrated in Canada's major urban centres" where population densities are high and household incomes are above average.

As for Canada's apartment market, the Timbercreek team projects that it will remain attractive, driven by stable cash flows. "We think multifamily asset values will continue to be supported by immigration, limited new supply, high home ownership prices and stronger mortgage rules," they said. "Having said that, we feel a lot of this 'good news' is already priced into public market valuations."


Related stories:
How to tackle the challenges that are killing returns
Is self-storage going to be a lucrative asset class?